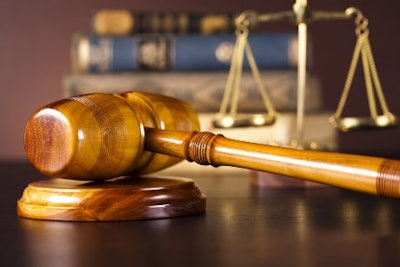 In the recent oral arguments of the Fisher case, Supreme Court Chief Justice John Roberts asked why the nation needs, for instance, Black physicists, as he debated the value of diversity in science class.
The question was one of several statements made during the arguments that underscored a problematic mindset around higher education — who is entitled to it, who should be allowed to pursue it and at what institutions and who is qualified to study which disciplines.
Dr. M. Christopher Brown II, provost and executive vice president for academic affairs for the Southern University system, said, "a very narrow conceptualization of pure versus applied sciences, concrete versus interpretive disciplines, as well as mathematical versus phenomenological fields of inquiry are the general basis for the contention that race does not matter in the pure, concrete, or mathematical domains."
"This is not true," he continued. "In fact, many of the best scientific discoveries and inventions emerge from the lived experiences of [those who] are transgressive outliers from the general norm. The industrial revolution in the U.S. has as a catalyst the development of the cotton gin. The cotton gin was not conceived in the big house by the plantation owners, but rather by the unpaid workers who had a vested interest in minimizing their workload. The same can be said of research on sickle cell anemia, autism spectrum disorders, blood transfusions, and limb transplants."
Dr. Lisa Aponte-Soto, national program deputy director of New Connections — a program of the Robert Wood Johnson Foundation that works to increase opportunities for early and midcareer scholars of color in STEM fields — agreed, saying the importance of having students of color in science classrooms is evident on the application side when it is time to take theory to implementation in minority communities.
"When you look at Native communities and Latino communities, you find that hard fact-based approach [to medicine] may not work," she said, adding that having more minorities on the front end adds a sensitivity to the "impact of cultural values" on the application of science — particularly medicine.
"Having researchers of color who can say 'I came from this community' [or who can recognize that] a national sample [of subjects] may not be representative of the whole population" is critical to the effectiveness and accuracy of outcomes, she said.
"You get a broader perspective on what works and what doesn't work," added Aponte-Soto. "It really pushes the envelope on truly evidence-based practices."
Brown said the debate over the necessity for students of color in the science classroom is "a manifestation of serious tensions in the nation-state about whether higher education is a right or a privilege" that he said "undergirds secondary concerns about who should pay for that right or privilege.
But not only is it important to have students of color in science class, it is critical that institutions consider in their hiring decisions the importance of having faculty of color in the classrooms as well.
Aponte-Soto said faculty of color serve as mentors and encouragers for prospective researchers.
Not just for students of color, but for junior faculty, it may be difficult for them to see reflections of themselves "in research and teaching and community service," which makes it difficult not only to feel like they belong on campus, but to be able to build a sense of community from which they can enhance their research and collaborative opportunities. This could play a key role in the tenure process and could impact how long a faculty member might remain in academia.
"A lot of times when you look at faculty of color, they're the first in their families to have the experience, so to see representation" and be able to make connections is critical to their professional development, she said, adding that not having family members or mentors they can reach out to for career path advice sometimes puts them a step behind those who already know how to navigate academia.
"That creates a whole lot more pressure on a junior researcher who may not have had that experience of having a family member who was an academic," she said.
"It's so important for us, given the fact that folks of color are becoming [the] majority" in the country," Aponte-Soto said, to "have a space where they feel safe to communicate that they may feel like they're living in isolation."
Brown agreed, saying, "It is imperative to have more people of color in STEM and agricultural sciences to spur both production and inquiry. There is a saying — what they see is what they will be. It is imperative to provide contexts of possibility and imagination to expand the capacity of learners of color and their white peers. It allows the student of color an opportunity to aspire and reinforces for the white learner that whiteness is not the fount from which all knowledge springs."
In addition, said Aponte-Soto, it is important for students of color to have "visible role models and [have] someone they can identify with that they can see [because] it increases the satisfaction of students' college experience, increases their leadership opportunities."
"Faculty of color," she said, "tend to encourage more student input," which enhances the students' connection to the material.
Brown said the debate begs further questions around "how do we make meaning of the differential impact and valuation given to attending certain institutions."
For their part, "Despite the prevailing inequities, HBCUs remain the number one academic home of Black Ph.Ds. in STEM fields by percentage," Brown said.
"This is the real 'matching' question," he continued, referencing the argument during Fisher arguments that Black students are mismatched when allowed into majority institutions. "Why are small and underfunded science programs able to produce baccalaureate graduates in physics, chemistry, and computer engineering and large scale and federally-funded science programs unable to produce similar outcomes [in minority student graduation rate]? This begs real questions of capacity, intent and purpose."
"Despite the quality and quantity of our productivity in STEM-related fields, [HBCUs] are bested by [PWI] 1862 land-grants and research schools in the investment by the federal government in our students and faculty," he said. "As a graduate of Penn State, I ponder how different Southern's scientific facilities would be if we were funded at 50 percent of our white peers rather than 3 percent."
"There is much work for the [historically Black land-grant] institutions to do in remedying federal funding disparities," he continued. "The state-by-state desegregation cases led to a number of settlements and consent decrees across the south. But the money from Washington to the [majority land-grant institutions versus their historically Black counterparts] proves that segregation in higher education funding is alive and well."
Both historically Black institutions — whose faculty and student diversity figures serve as an exemplar to majority institutions across the country — and programs like New Connections — which is celebrating its 10th year of encouraging and funding research of minority scholars in science in 2016 — will be critical to the United States' competitiveness in STEM and the nation's ability to keep pace with nations like China and India on innovation.