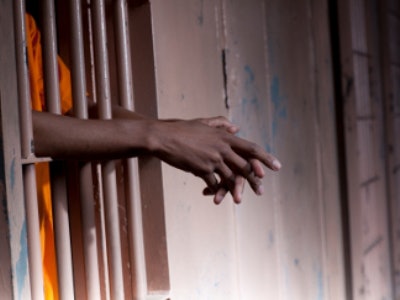 SAN FRANCISCO — In Minnesota, convicted felons cannot become dentists, veterinarians, physical therapists or audiologists. They cannot work as insurance agents, mortgage originators, nor work in nursing homes.
In Texas, convicted felons cannot become barbers, locksmiths, pharmacists or electricians. Nor can they be hired for jobs allowing them to work with children, which rules out positions in education and day care agencies.
"Now that millions of inmates have completed their sentences and are returning to their communities, there is a crisis of what to do about people who have languished in prisons, often for decades," said Dr. Samuel L. Myers Jr., the Roy Wilkins Professor of Human Relations and Social Justice at the University of Minnesota.
Not surprisingly, the ban on holding certain types of jobs and the ineligibility to obtain professional licensing in various industries disproportionately harms the employment prospects of Blacks who have been paroled or already served their sentences. Black incarceration rates are six to seven times that of Whites, said Myers, whose research focuses on the impact of social policies on the poor.
"Incarceration has become almost a norm for many Blacks, and the list of unintended consequences of disproportionate imprisonment of Black males is enormous," Myers said.
His comments and research findings came this week during the annual meeting of the Allied Social Science Associations, which draws members of the American Economic Association and 50-plus other groups. The member associations represent a wide swath of disciplines and professional interests, such as forensic economics, Christian economics, business economics, environmental economics, labor and employment relations, economists of Korean descent and those of Hispanic ancestry.
Myers was a presenter at a conference session titled, "Mass Incarceration of African-Americans and its Economic Consequences." As part of it, he provided historical context of incarceration rates in the United States.
Incarceration rates in this country are the second-highest worldwide, he said, with the tiny island nation of Seychelles at No.1.
In 1970, fewer than 200,000 Americans were housed in state and federal prisons combined but by 2010 the figure topped 1.5 million. By that year, the Black share had dropped to 37.9 percent from 47 percent in 1990. The drop in the Black share of the prison population is associated with the rise in White incarceration after 2000 that Myers attributed to White drug arrests.
Just as Myers' segment was wide-ranging, so was the rest of the two-hour discussion, which delved into topics beyond economics.
Dr. Robynn Cox, who's in the process of moving from Spelman College to the University of Southern California, presented research findings indicating that men who are incarcerated are less likely than those not incarcerated to report a head injury that led to unconsciousness. The subsequent lack of medical attention for concussions and other head injuries could lead to cognitive impairments that harm job prospects or even result in recidivism, she said.
Political disenfranchisement is also a consequence of mass incarceration, said Dr. Patrick Mason, a Florida State University economics professor and director of African-American studies. As of 2014, Florida was one of 11 states where felons cannot vote.
"If you are in prison, you don't automatically lose your house unless the house was involved with the crime," Mason said. "So why should you lose the right to vote?
Mason also described the prevalence of prisons within a 330-mile stretch of north Florida from Jacksonville to Pensacola. Because numerous convicted felons from Dade County, on the southern tip, are housed in lockups on the opposite side of the state, the ethnic population shifts can prove stark, he said, resulting in a form of political gerrymandering.
But the gist of the session's discussion repeatedly returned to jobs and the financial implications for ex-offenders.
Dr. Ngina Chiteji, an associate professor at New York University's Gallatin School and Wagner School of Public Service, pointed out how people who were formerly incarcerated are less likely than the non-incarcerated to have employer pensions as they near retirement age because they tend to accrue fewer years in the workforce.
"Invisible punishments come with a prison record," Chiteji said. "Beyond the prison walls, you're not done being punished."
One of the audience members encouraged the scholars to expand their research to examine Black employment outcomes resulting from "Ban the Box" legislation in different parts of this country. The measures prevent employers from requiring job applicants to indicate whether they have prior arrests, so that hiring managers will more likely consider a candidate's qualifications without bias.
Myers said that other policy changes can improve job prospects for ex-offenders, such as social services and counseling to promote re-integration into communities, subsidies for employers that hire people who were formerly incarcerated, apprenticeships for skilled trades, training for entrepreneurship opportunities and reconsidering occupational licensing restrictions.
But there is competition for these types of investments from populations such as military veterans, graduates of welfare-to-work programs, and high school graduates and other youth entering the labor market.
"There appears to be little political support for the very investments that could remedy the problems that ex-offenders face when they re-enter the labor market," Myers said. "And there seems to be even less political support for investments that could remedy the problems that Black ex-offenders face."
He added: "We have created a new class of unwantedness among Black males that leaves us worse off than we were when we initiated the dramatic expansion of imprisonment."