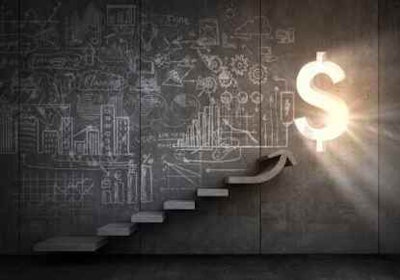 Although African-Americans have increased access to higher education, African-American students tend to choose college majors that don't pay very much, according to a new Georgetown study released Tuesday.
The study—titled "African Americans: College Majors and Earnings"—found that, while African-Americans represent 12 percent of the U.S. population, they are underrepresented in the "fastest-growing, highest-paying" majors: STEM, health and business.
Specifically, the study found that African-Americans represent just 8 percent of general engineering majors, 7 percent of mathematics majors, and 5 percent of computer engineering majors.
In business, African-American students represent just 7 percent of finance and marketing majors.
African-American students represent 10 percent of health majors but tend to be "clustered" in the lowest-earning detailed majors within the health field—health and medical administrative services (21 percent)—whereas African-American students represent just 6 percent of the higher-paying detailed major of pharmacy, pharmaceutical sciences and administration.
In a random, unscientific survey conducted by a Diverse reporter, African-American students—apprised of the Georgetown study—virtually across the board said the most important thing to consider in choosing a major is finding something that aligns with one's personal passion and interests, not something that brings the most money.
"We might kind of be our own demise because we're not necessarily like thinking about the big picture," conceded Omar Lewis, 18, a freshman at Howard University and a wingback for the school's soccer team who is majoring in print journalism.
At the same time, Lewis said: "I don't think you can work simply because of money."
Chayla Simpson, 20, said she initially thought about zoology because of her fondness for animals but wanted to pursue a career as a director and chose to major in film instead.
Money, she said, should not be a factor in picking a major "because whatever you do you want to be the best at it."
Anthony Carnevale, director of the Georgetown Center on Education and the Workforce, agreed that research shows if a career doesn't align with a person's interests and values, "you won't be very good at what you do."
At the same time, Carnevale said: "One important proviso in all of this is: You can choose to follow your dreams, but don't let your dream become a nightmare. Don't end up with one-hundred-thousand dollars of debt at age 25 and tied to a loan like a ball and chain."
"If nothing else," Carnevale said, "whatever your interests and values are, you have to keep in mind that at some point you're going to have to make them pay."
Carnevale said it's also important for students to have exposure to a wider range of career opportunities instead of just traveling the "well-worn path" or pursuing careers based on what's in their network or what they've seen on TV.
"There's not a lot of exploration here," Carnevale said. "People always choose from among the alternatives that are offered or at least apparent to them but don't do much exploration beyond what is apparent to them.
"So whether or not you can be fulfilled in a particular major and the occupation it might lead to, those are two separate questions," Carnevale said.
Carnevale's study shows that African-American students tend to gravitate toward human services and community organization, which has the second-highest percentage of African-Americans but the second-lowest median earnings.
However, he said: "If you become an engineer, you may be able to do a variety of things in the public and not-for-profit sector that you wouldn't think of as community service."
As a case-in-point, Carnevale pointed to the water crisis in Flint, Michigan, as an example of how one with a background and training in science can benefit and serve the community.
"The value of science becomes clear in this case with the lead in the water in Michigan," Carnevale said.
Carnevale's study concludes that choosing majors in "well-paying, growing fields" is particularly important for African-Americans—a group that "historically has been deprived of opportunities and had fewer economic assets and resources making them especially vulnerable to the family stress created by economic ups and downs."
"Fewer African Americans in high-paying jobs can translate to fewer positive role models of how to be financially successful for younger generations and fewer opportunities to contribute economically to their family and community," the study states. "Careful career planning is especially crucial for African American students to help them avoid debt and underemployment later in life."
Jamaal Abdul-Alim can be reached at [email protected]. Or follow him on Twitter @dcwriter360.