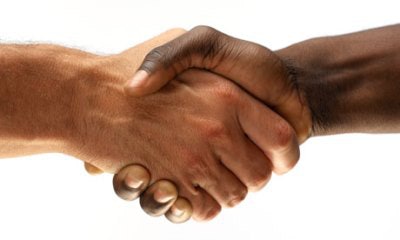 If colleges and universities want to find out how to best retain young African-American males, they may want to consult Chidera Okam.
Okam, 20, a senior at California State University, San Bernardino has some concrete and simple ideas that he says can prove useful in keeping young Black men in college.
"The upper-class Black men have to get to the first-year students before they drop out of school," says Okam, an economics major from Nigeria who has plans to go on to law school. "We have to target these young brothers and educate them about what college is really like."
Seem simple? Perhaps, but experts say that these kinds of high-touch examples go a long way in strengthening ties between young Black and helping them to graduate at higher rates.
For the past four years, Okam has been a member of the Student African American Brotherhood (SAAB) on his campus — an organization founded by Dr. Tyrone Bledsoe in 1990 — that has been a forerunner to some of the more recent initiatives focused on African-American men, including President Obama's My Brother's Keeper initiative.
Since its inception, SAAB has expanded its national presence and now includes more than 200 chapters on college and university campuses and in middle and high schools across the nation.
Okam and about 300 other young men — mostly African-American — gathered in Dearborn, Michigan, over the weekend with their faculty advisers for the group's annual national conference. Over two days, the young men networked and talked during fireside chats about a range of topics from mentoring to community building. They also heard from actors Lamman Rucker, Dondre Whitfield and Halle Berry. This year's theme was "Transforming the Mindset … Redefining the Narrative."
They say that the conference is an opportunity to decompress and reunite with others who are committed to advancing the success of other young Black men.
"It's been an eye-opening experience," Okam says of his participation in SAAB. "I am really committed and eager to reach out and help others coming along."
These men hug and embrace. They're not afraid to use the word love. And they openly share their life's challenge, as one young man did when he reflected on being suicidal a few years ago. Now, he says, he's on a forward path and has no desire to return to those dark days.
That form of brotherhood has caught the attention of national funders such as the Lumina Foundation, which has been a sponsor of the organization headquartered at the University of Toledo.
Amadin Agho, a marketing and supply chain management major at Indiana University-Purdue University Indianapolis (IUPUI), is a junior and attended his second conference.
At IUPUI, there are about 30 students who are active in the SAAB chapter. They get together regularly to talk about personal and academic matters.
"It's amazing to see so many young Black men who are driven," says Agho. "It's also good to see that the SAAB family is growing and that there are new faces joining the family. We are able to lean on each other for support and that's a good thing."
Jamal Eric Watson can be reached at jwatson1@diverseeducation.com. You can follow him on Twitter @jamalericwatson.