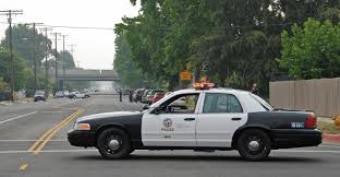 SAN FRANCISCO — To hear Dr. Steven Osuna tell it, former Los Angeles mayor Antonio Villaraigosa might as well have been White rather than Latino.
A California State University, Long Beach assistant professor of sociology, Osuna recalled Villaraigosa's final State of the City address in April 2013 in which the latter boasted that the Los Angeles Police Department was more than 40 percent Latina/o at the time, making it one of the most diverse police forces nationally and therefore racially sensitive and sensible.
Three months after the mayor's speech, 37-year-old Juan Chavez, an off-duty security guard attending a friend's funeral, was fatally shot by undercover LAPD officers.
The plainclothes officers had been in an unmarked car monitoring a vigil for a gang member killed in a homicide when Chavez approached their car, reaching into his waistband. Believing Chavez was arming himself, the officers jumped out of their car and identified themselves, according to L.A. police records. When Chavez pulled out a revolver, the police shot him.
"To borrow a phrase from Villaraigosa, this is L.A.'s way of doing things," Osuna dryly remarked, referring to the police force. "Villaraigosa's State of the City speech was an ideological smokescreen."
Osuna's comments came during last week's annual meeting of the American Association of Geographers. He was one of multiple scholars who presented research in the growing area of Chicana/o and Latina/o geography, specifically comparative racialization.
Osuna criticized the officers for resorting to lethal force so quickly against Chavez, especially because their plainclothes appearance could not have easily convinced him who they were.
Effective community policing, he said, "is more than just bringing in people who look like us."
He and other conference presenters contended that repression against working-class Latina/os and migrants stretches back many decades.
Another example lies within the efforts of White, private property owners to criminalize field workers organizing and unionizing during the 1930s in California's Imperial County, said Dr. Stevie Ruiz, a California State University, Northridge assistant professor of Chicana/o studies. Imperial County is in the southeastern part of the state and borders Arizona as well as Mexico.
During that decade, the field laborers, who were overwhelmingly Latina/o, organized work stoppages in cotton fields and elsewhere over what they claimed were unfair labor practices.
However, the growers held property rights that enabled them to control social behaviors in what otherwise appeared to be public space, such as claiming to protect their land from Communist agitators, Ruiz said.
Because there were "murky boundaries" between law enforcement officers and private property owners, the latter could extinguish the labor strikes and frighten the workers into submission, Ruiz said. Law officers were known to harass or initiate deportation against activist workers. There were instances of law officers breaking up union meetings in dance halls by spraying tear gas, even when children were present.
"This wasn't about Communism but about race," Ruiz said. "This was anti-Mexican. It was racial capitalism limiting immigrant rights."
The scholars also touched on African-Americans in their arguments.
For instance, the estimated 17,000 middle-class Blacks who moved from Los Angeles during the aftermath of the 1965 Watts riots to the suburb of Pomona 37 miles away "did not escape residential apartheid," said Dr. Genevieve Carpio, a University of California, Los Angeles assistant professor in Chicana/o studies.
The ex-Angelenos boosted Pomona's African-American head count from nominal numbers to 19 percent of the city's population, according to the U.S. Census of 1970 and again in 1980. The allure of Pomona was obvious, Carpio said, pointing out how houses could be purchased there in the 1960s for as little as a $185 down payment, compared with $900 in Los Angeles.
"But this became far from the suburban ideal," Carpio said of Pomona. "Land owned by Blacks became devalued, and there were tensions in public schools. Despite race-blind rhetoric, resegregation occurred."
The focus of the scholar's presentation, however, centered on Latina/os.
Osuna's research into how frequently and consistently this ethnic group has been marginalized by the LAPD and its predecessors reached back into what he nicknamed "the frontier days."
After the U.S.-Mexico war ended in 1848, the local police "displaced and controlled Mexicans, Native Americans and recent Mexican and Chinese migrants" throughout Los Angeles during the second half of the 19th century, Osuna said.
Furthermore, historical records showed that, while the city's Mexican population was only 15 percent, they made up 50 percent of people arrested. Meanwhile, Whites made up 30 to 50 percent of the population, yet were only 6 percent of those arrested, Osuna said.
"So, now we know that the racial disparities have never been just a 20th century or 21st century phenomenon," he said, adding, "Some might say there has been progress but not much has changed."
Even before Villaraigosa was elected L.A. mayor in 2005, Osuna said, the local police were known for sanctioned violence against Latinos and enforcing immigration policies that secured the rights of White citizens at the expense of poor, working-class migrants.
He cited as an example the LAPD's highly publicized Rampart scandal of the late 1990s, in which an anti-gang unit was implicated in widespread, gross misconduct. Investigations revealed that rogue officers had planted evidence, manufactured probable cause and indulged in unprovoked shootings and beatings of people.
Meanwhile, thousands of youths were deported, with cooperation and assistance by U.S. immigration agents, before the police corruption was uncovered.
"The culture of corruption and abuse was commonplace," Osuna said.
Two years after the election of Villaraigosa—who is Mexican-American—a migrant rights demonstration at a public park turned chaotic in what became known as the "May Day Melee."
Participants of the protest flowed into the streets, and L.A. police ordered them to disperse. Some people threw plastic bottles and rocks at the officers, who used batons and rubber bullets in a manner later found by an internal affairs investigation to be excessive. The city eventually paid millions to settle lawsuits filed by the injured participants.
Osuna noted with sarcasm that, during the "May Day Melee," Villaraigosa and then-L.A. Police Chief William Bratton were away on trips to El Salvador and Mexico "to talk about free-trade policies and building bridges together."
Then in 2010, LAPD officers fatally shot Manuel Jamines Xum, a Guatemalan day laborer who was intoxicated when he encountered police, who contended the man had brandished a knife. Because the man spoke a Mayan dialect rather than Spanish or English, he was unable to understand the officers, Osuna said, adding that police used lethal force too soon.
"What kind of national model of policing do you think this provides?" Osuna asked. "How has the relationship between LAPD and the communities of L.A. changed since the frontier days? I tell you, the LAPD is nothing but a transnational apparatus of social control."