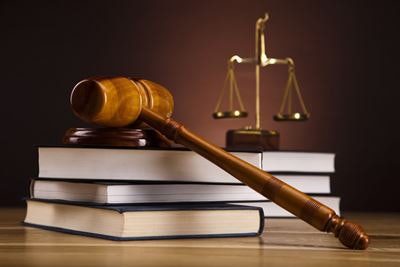 Indiana University South Bend did not discriminate against an African-American tenured faculty member in the Department of Sociology and Anthropology when it fired him for falsifying his CV and other academic credentials, a federal judge in Indianapolis has ruled.
The university demonstrated that it was justified in terminating Otis Grant, who joined the School of Public and Environmental Affairs as a tenure-stream assistant professor in 1999 and was "an award-winning tenured faculty member for nearly a decade," U.S. District Judge Tanya Pratt said.
The decision laid out a series of problems that Grant had at IUSB, starting with student complaints in 2008 that he "allowed a non-employee to grade papers, used offensive language in class, inappropriately cancelled classes and dismissed two students without proper procedure."
Students also complained about Grant to a local newspaper, which obtained university documents about him through Indiana's open records law. In compiling those records for the newspaper, the university executive vice chancellor of academic affairs "noted discrepancies in Grant's employment files" and concluded that Grant falsified credentials when applying for a faculty job and repeatedly after being hired.
Those discrepancies and misrepresentations included supposed teaching experience at several colleges, where Grant obtained his master's degree, fellowships, a reference letter from someone who may not have existed and a judicial clerkship, according to the decision.
In addition, Grant claimed to have been working on his doctorate at Columbia University but Columbia said he hadn't been admitted to its doctoral program.
After receiving notice of his pending dismissal, Grant failed to complete the Faculty Board of Review's review process, according to the decision.
In her decision, Pratt found no basis for any of Grant's claims.
On his Section 1983 race discrimination claim, for example, Grant cited no similarly situated non-African-American employee who was accused of submitting false credentials but not terminated.
Pratt also said Grant hadn't provided any facts to support allegations of retaliation, denial of equal protection, conspiracy to interfere with civil rights or denial of due process.
#
A former assistant accounting professor at Northern Kentucky University has lost a gender discrimination claim stemming from her denial of promotion and tenure.
Andrea Weickgenannt didn't show that the university's decision citing poor scholarship was a pretext for illegal bias, the Kentucky Supreme Court held.
"Realistically, this case has more to do with a newly hired dean seeking to impose his own mark on the College of Business's tenure standards than any invidious discrimination" that the state civil rights law "so strongly prohibits," Chief Justice John Minton Jr. wrote for the unanimous court.
Noting that Weickgenannt's case was the new dean's first review of a tenure application, Minton said, "The decision to offer tenure to a faculty member is a delicate one and often made with the utmost care and deliberation. It is not difficult for us to imagine that his critical standards were simply more demanding than those employed by prior College of Business deans."
Weickgenannt was a CPA but had no terminal degree when hired in 2000.
In three annual performance reviews, her colleagues on the department's reappointment committee warned her that she'd shown insufficient scholarly activity and it recommended that she make journal publication "paramount," the court said.
Weickgenannt's tenure package listed three peer-reviewed articles, but she was not their sole author and "the quality and extent of her scholarship was suspect," the court said. The provost also consulted accounting faculty at other universities who responded that one of her listed journals "would be of insufficient quality to merit tenure."
After the provost recommended against tenure, Weickgenannt appealed to the Peer Review Hearing Committee but did not allege gender discrimination by the dean or provost in that proceeding.
The review committee disagreed with the provost's decision, but the president and board of regents ultimately denied promotion and tenure.
Weickgenannt lost the first round of the lawsuit when a trial court judge sided with the university.
She won the second round when the Kentucky Court of Appeals reinstated the suit.
But in the decisive final round, the Supreme Court upheld the trial judge's dismissal of the suit, saying Weickgenannt did not demonstrate that any similarly situated male faculty member had received more favorable treatment.
The closest was a male management faculty member who also had published only three peer-reviewed journal articles when he sought tenure.
However, the man had a Ph.D., "his scholarly contributions were not considered suspect" and he won promotion and tenure a year earlier than Weickgennant's application and under a different dean, the court said.
The court noted that the university later granted tenure to women in the College of Business.
#
In a strongly worded endorsement of university discretion in academic personnel matters, a federal judge has rebuffed a Title VII and Title IX suit by a tenured female faculty member who accused the University of Wisconsin-Platteville of retaliating because she had advocated in favor of a student who had been sexually harassed and had filed her own discrimination complaint and suit.
Neither Title VII nor Title IX "requires—or, frankly, permits—a federal court to referee every dispute generated by the friction of day-to-day operations in university departments," said U.S. District Judge James Peterson in dismissing the case filed by Dr. Sabina Burton, an associate professor of criminal justice.
"Burton perceived slights and a lack of collegiality, and she felt personal embarrassment at the hands of her colleagues," Peterson said. "But those are not materially adverse actions, and they do not amount to actionable retaliation."
Burton was hired in 2009 as an assistant professor and promoted in 2012, according to the decision.
When a female student complained to her in 2012 about a male professor's alleged sexual harassment through an in-class experiment, Burton contacted the department's then-chair and college dean about the incident. Ultimately the male professor sent an apology to the entire class.
Burton contended that she suffered "unwarranted public criticism" for her involvement with the student's complaint and was unjustifiably criticized for her handling of a proposed new cyber-security curriculum and related external grant.
She filed an administrative complaint about discrimination and, later, sued.
According to Peterson's decision, Burton claimed the interim chair and at least one colleague tried to persuade her to drop the case and, as a result of her refusal, had conflicts with the chair about committee assignments, personnel changes and departmental management.
She also alleged that a "letter of direction" from the dean with a warning of possible disciplinary action was retaliatory.
In axing the suit, Peterson found insufficient evidence that UW-Platteville took "any materially adverse actions" against Burton for helping the sexually harassed student.
And although the then-chair may have been "less than congenial," his behavior wasn't enough to support a retaliation claim, he said. As for how Burton's colleagues treated her, "petty slights or minor annoyances that often take place at work and that all employees experience" aren't enough to prove illegal retaliation.
He also said that, while the letter of direction and subsequent disciplinary complaint constituted a materially adverse employment action, the dean had factual grounds to take those measures.
"As a university faculty member, Burton works with a high degree of autonomy. But she is not immune from supervision and discipline. Federal courts are properly reluctant to second-guess the personnel decisions of university administrators," Peterson said.