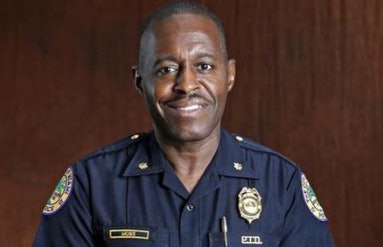 The city of Ferguson, Missouri, swore in Delrish Moss as its first African-American police chief on Monday.
A longtime veteran of the Miami Police Department, Moss was selected over 53 other applicants after a three-month search, the city said. He was officially sworn in at a ceremony on Monday afternoon.
He is tasked with helping rebuild the Ferguson Police Department after racially charged protests broke out over the 2014 shooting death of African-American teenager Michael Brown by a white police officer.
Read the full story via CNN.