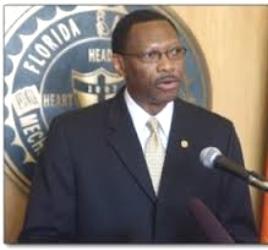 A little more than a month after being named provost of Delaware State University, Dr. James Ammons has decided that he is staying on at Florida A&M University (FAMU).
FAMU has confirmed that Ammons, who had stepped down as the university's president in the wake of the hazing death of marching band drum major Robert Champion in November 2011, had signed an annual contract for the coming academic year to continue in his tenured position as a professor of political science.
Neither Ammons nor Delaware State officials have indicated what prompted the change of heart.
When announcing Ammons as the new provost in late May, the search committee cited his experience in the academy that included increasing enrollment at FAMU and developing 22 new degree programs. Delaware State, on the other hand, courted controversy when it announced earlier this year that it was cutting 23 of its low-enrollment programs. Ammons was hired to replace Alton Thompson, who had held the position for about six years and left the university shortly after the announcement.
Prior to serving as FAMU's president from 2007-12, Ammons had been chancellor at North Carolina Central University from 2001-07.