Of all the things that President Barack Obama said during his acclaimed speech this week at the Democratic National Convention, there's at least one remark that isn't playing very well among some Black scholars who deal with police use of excessive force.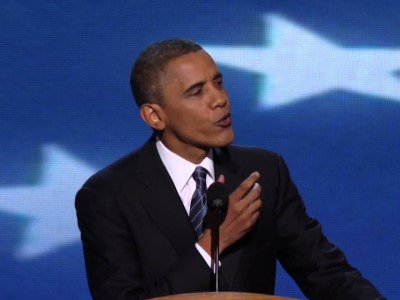 It's the one where Obama suggested that Hillary Clinton is the best candidate in the 2016 presidential election because she knows "the worry Black parents feel when their son leaves the house isn't so different than what a brave cop's family feels when he puts on the blue and goes to work."
"I think it is a dangerous false equivalence," said Dr. Imani Perry, the Hughes-Rogers Professor of African American Studies at Princeton University, where she is also affiliated with programs in law and public affairs.
"Police officers are agents of the state, they are given incredibly wide berth to do their work violently and with impunity as evidenced by how rare it is for a police officer who kills an unarmed civilian to be convicted of a crime," Perry said in an interview with Diverse via Twitter.
"On the other hand, Black parents, like me — the mother of two sons — know that there is virtually no recourse if our children are murdered by police, no deterrence to police officers because they don't get punished for it.
"Moreover, police officers choose a job that makes them vulnerable to violent encounters," Perry said. "We do not choose to have our flesh treated like it is a weapon."
Perry was by no means the lone person in Black academe who had a blistering critique of the president's remarks concerning the purported parallels between the prospects of being killed in the line of duty versus being Black and getting killed by police officers who are ostensibly acting in the line of duty.
Jonathan W. Hutto, a doctoral student in political science at Howard University and author of a paper that examined the history of police brutality in Prince George's County — a predominantly Black suburb just outside of the nation's capital — called the president's comparison "reprehensible."
"There is no comparison between the blood in the Black community that's flowing in these streets, both documented and undocumented, over the decades and over the centuries, quite frankly, in comparison to law enforcement in this country," said Hutto, who is coordinator of a group known as the Prince George's People for Change Coalition, which works to eliminate police brutality.
Not even the recent deadly attacks against police officers in Dallas and Baton Rouge — each perpetrated by Black military veterans in retaliation for the video-recorded killings of Black men in Minnesota and Baton Rouge that inflamed the public when they hit social media earlier this month — makes the plight of Black parents and the concerns of law enforcement families comparable, Hutto said.
"None of us who are organizers or activists would push anyone to resort to violence against police officers," Hutto continued. "But I can say emphatically that the murder of those officers does not compare to the terrorism that has gripped the African-American community in this country from the very inception of the country.
"In fact, the root cause of the murder of those officers is racism in America. The root cause is the hopelessness that we feel as African-Americans collectively. The root cause is that there is no justice and, when there is no justice, there is no peace."
Hutto cited this week's dropping of charges against all of the officers charged in the police-custody death of Freddie Gray in Baltimore as the latest in a long line of examples of police offices going unpunished for the unjust killing of Black men.
Asked if Obama's remarks might be attributed to his speechwriter and if, subsequently, Obama should get a pass on the criticism, Hutto would not relent.
"I believe these are his thoughts," Hutto said. "Clearly, Obama is an intelligent man.
"We're talking about an Ivy League-educated attorney. We're not talking about someone who is just up there saying words from a teleprompter," Hutton continued. "President Obama had a mission last night and that was to solidify the Democratic Party and any and all who have any affinity for him personally and his presidency to solidify that base behind Hillary Clinton."
Perry also made observations about the political motives involved and what's at stake.
The fear-mongering of Republican White House contender Donald Trump — the brash billionaire businessman who has styled himself as the "law and order" candidate and has said very little about the deaths of Black men at the hands of police — is not necessarily a good reason to vote for Clinton, Perry said.
"Politicians must earn our votes," Perry said. "Black women are the Democratic party's most loyal and reliable constituency.
"We have to demand something of them instead of allowing them to just shuttle us in line because we're afraid of Trump. A Trump presidency, God forbid, if it happens, will be the fault of White America.
"Black folks aren't voting for Trump, nor are Latinos or Asian Americans or Native Americans," Perry said. "So the question is really will Black turnout be high. And that depends in large part on what the DNC is offering. That responsibility lies with them."
Perry also took exception with how the Democratic National Committee exploited the "Mothers of the Movement," comprised of several Black mothers who lost sons in recent years to high-profile cases of violence from police or, in the case of Trayvon Martin, a neighborhood watchman.
"I think the Mothers of the Movement of course have the right to support whichever candidate they want," Perry said. "My concern is that we don't have evidence that the DNC is really going to address the issue of premature violent death of Black people in a just and substantive way.
"The track record isn't there," Perry said. "So it felt manipulative to me, that they were pulling on our heartstrings, but the proof isn't in the pudding as it were."
In fairness, the Democratic Platform contains several passages that deal squarely with the issue of the use of excessive force by police.
For instance, the platform states that Democrats will "work with police chiefs to invest in training for officers on issues such as de-escalation and the creation of national guidelines for the appropriate use of force."
"We will encourage better police-community relations, require the use of body cameras, and stop the use of weapons of war that have no place in our communities," the platform states. "We will end racial profiling that targets individuals solely on the basis of race, religion, ethnicity, or national origin, which is un-American and counterproductive."
It calls further to report "national data on policing strategies and provide greater transparency and accountability."
It also calls for the U.S. Department of Justice to "investigate all questionable or suspicious police-involved shootings, and we will support states and localities who help make those investigations and prosecutions more transparent, including through reforming the grand jury process."
The issue of police shootings of Black men is one that newly minted Howard University political science graduate student Karra McCray plans to examine further.
As an undergraduate at the University of South Carolina, McCray authored a paper titled "To Fear or Not to Fear: Examining How Unconscious Fears Affect Fear and Aggression in Police Officers Policing of African American Men."
She presented the paper earlier this year at the National Conference of Black Political Scientists.
While many attribute the police shootings of Black men to racism, McCray took a slightly different tact in examining the literature and attributed the shootings to "racist-like motives" that are "driven by noncognitive biases" against Black men, although she said such biases go hand-in-hand with racism. Her paper calls for more research on things such as the kind of training that police receive during their time at police academies.
McCray too said, if she were serving as Obama's speechwriter, she would have drawn a distinction between the perils faced by Black men versus those faced by the police.
"I feel like there are definitely parallels and similarities between the families of officers and the families of Black men. The difference is that the officers have chosen their profession and young Black men, they can't remove their race," McCray said. "They can't go home and take off their uniform like the cops can."
Jamaal Abdul-Alim can be reached at [email protected] or follow him on Twitter @dcwriter360.