After Mitt Romney's trouncing in 2012, Republicans actually envisioned a "new" inclusive party as RNC officials unveiled a plan for a more diverse GOP it dubbed, the "Growth and Opportunity Project."
Then it all got trumped by The Donald, who changed the equation—for everyone.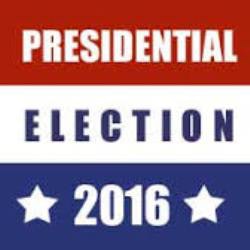 The nation's diversity tidal wave was once again more of a dominant force for Democrats, not Republicans, this election, at least based on the surge in early voting, with more Latinos and Asian Americans voting than in 2012.
But Trump's candidacy unveiled large fissures elsewhere in the electorate.
Those cracks weren't based on race, gender or age. They were along different lines: class-based, rural vs. urban, college-educated vs. those less educated.
It made the popular vote for the presidency much tighter and closer than any of the political pros expected well into election night, once again disrupting conventional wisdom.
The GOP was more than competitive in Florida, North Carolina, and Michigan which staved off Hillary Clinton's ability to close out the night early in her quest to become the first woman to be elected president in our nation's history.
The closeness was a relief for GOP leaders who had anticipated a totally different way to reverse Romney's 2012 loss to the diversity landslide of Black, Latino and Asian voters.
The party did its diversity homework. And then the dog ate it.
"Unless the RNC gets serious about tackling the problem, we will lose future elections," party officials predicted starkly before the current campaign began two years ago.
In both 2008 and 2012, President Obama won with 80 percent of all the minority voters. RNC officials acknowledged minority voters make up 37 percent of the population and cast a record 28 percent of the vote, and that the fight for the future was a matter of demographics.
By 2050, the Hispanic population could be as high as 29 percent; African Americans, 14.7, and Asian Americans 9 percent. Add it up and that's nearly 53 percent of the nation.
"Non-Hispanic whites, 63 percent of the current population, will decrease to half or slightly less than half of the population by 2050," the officials wrote. "In addition, the Republican Party lost youth and women voters in 2012. It is imperative that we reverse this troubling trend, as women represent the majority of voters and youth are future voters for decades to come."
After its own pep talk/reality check, the RNC spent millions of dollars to ramp up its diversity outreach for 2016.
And then Republicans nominated Donald Trump.
But that may have turned out to be an eye-opener for both parties of political pros.
What no one anticipated were those other deep divides in the country.
Trump drew a loose coalition of conservatives that included gun owners, Christians and blue-collar workers from the Rust Belt. They were the people who found themselves left behind the tech-oriented economy.
Or they were simply people dissatisfied with the gridlocked politics of Washington.
They were all looking for change.
The candidate quality that mattered the most this year was "change," according to 38 percent of the voters in CNN's nationwide election night exit polling.
Just as diversity voters in 2008 and 2012 saw that change in Obama, this new coalition of mostly White voters saw change in a TV famous billionaire with no political experience. He was totally unqualified, even unlikeable.
But he was an outsider.
He was such a tone-deaf political outsider that when David Duke, the KKK politician supported him, Trump didn't have the sense to reject the endorsement immediately.
We were all aghast. But it didn't matter.
Anytime Trump took a wrong step whether it be advocating for a border wall along Mexico, insulting Latinos, calling for a ban on Muslims, using a fake Asian accent, mocking the disabled, joking about grabbing women's private parts, none of it seemed to matter.
The CNN exit polling even showed that 61 percent had an unfavorable view of Trump compared to 54 percent who found Clinton unfavorable.
But liking the candidate was not important.
Change was.
It wasn't Obama's hope and change. Just change.
Where does this leave us?
A race so close, we're so far apart.
And yet one wonders if Trump will have the ability to put all the pieces together.
The Obama Coalition just didn't show up this time for Hillary in the same way it did in 2012. When Iowa, once an Obama state turned for Trump, it was clear Democrats had miscalculated.
The "Trump Coalition" may have improved its Romney performance without diversity.
CNN's national exit poll had the white electorate at 70 percent, while Blacks were at 12 percent, Latinos 10 percent, Asian Americans 4 percent. Despite more people of color voting, diversity just didn't drive this election like it did in 2012.
And now the country appears to be going in a new direction that some will see as a reverse.
This is how deep the divide is in our country.
The campaign made it deeper, uglier.
What will happen now to DAPA/DACA, our immigrants? Will we see mass deportations? Muslim Americans? To people who have Obamacare now–do they lose it? And then there's the Supreme Court?
With Republicans controlling both the House and the Senate, they now appear poised to take the presidency. Do we call it an "FBI sweep?"
And yet the election of a new leader doesn't offer the country an easy path to grace or unity.
Emil Guillermo is a veteran journalist and commentator who writes for http://www.aaldef.org/blog