A federal judge in Oregon has rejected a race and national origin discrimination suit by a student who failed a final chemistry exam after Portland State University officials determined he had sent someone else to take the test.
U.S. District Magistrate Judge Paul Papak ruled that Mohamad Hariri had offered no evidence of a discriminatory motive and said the university had a legitimate nondiscriminatory reason for his zero on the test and a D in the course.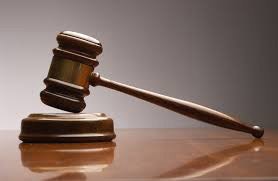 Hariri, who is an Arab American of Lebanese and Syrian ancestry, earned a bachelor's degree in general science at Portland State in 2013 and applied unsuccessfully to dental programs. In an effort to raise his GPA, he then enrolled as a postbaccalaureate student to retake four courses he had done poorly in, the decision said.
The grading and cheating dispute involved a large chemistry class where someone, whom the proctor did not recognize, handed in the final exam with Hariri's name, according to the decision. The apparent ringer did not show the required photo ID and left the examination room without talking to the professor.
Hariri insisted he had taken the test himself, but Portland State retained a forensic document examiner who opined that someone else wrote the exam. Its senior student conduct officer investigated, sustained the allegation of cheating and imposed a one-year suspension.
Hariri again applied to several dental schools, all of which rejected him.
His suit alleged violations of Title VI and his due process rights.
In his decision, Papak said Hariri did not show any similarly situated non-minority student had received more favorable treatment, such as lesser discipline for cheating under similar circumstances.
The fact that university authorities accepted the White proctor's version of events rather than Hariri's explanation "does not support a finding that prohibited discrimination occurred," Papak said.
In addition, he found no factual issue for trial as to the legitimacy of the university's rationale for disciplining Hariri.
As for the due process claim, the judge said Hariri received notice of the charges and the factual basis for those allegations. Hariri also decided not to appear at the disciplinary hearing to present evidence on his own behalf.
Insufficient evidence
A former campus police officer who was terminated after repeatedly failing his firearms requalification test has lost a race-based hostile work environment suit against Colorado State University.
U.S. District Judge Robert Blackburn in Denver dismissed the suit filed by Rodney Smith, who is African-American, finding insufficient evidence for trial.
Colorado State hired Smith in 2003 and promoted him to corporal in 2002, according to the decision. The next year, the university hired a new chief, who also was African-American.
Smith contends that the new chief, who was terminated in 2010 for unrelated misconduct, used racial slurs and targeted him for helping to instigate an internal investigation of the campus police department. The suit also alleged that Smith was repeatedly denied promotions based on race.
In 2013, Smith failed the mandatory annual handgun recertification course multiple times despite remedial training. He accused the instructors of intentional racial discrimination, the decision said.
The university cited his failure to meet the certification requirement as its rationale for terminating Smith in 2013.
In throwing out the case, Blackburn said Smith did not show that any workplace hostility was severe or pervasive enough to support his claim.
For example, Blackburn said comments allegedly made by the former chief don't amount to more than a few isolated incidents, and there was no showing that criticism from other police officers was "motivated by racial animosity, as opposed to mere personal animosity."
Title VII
An English as a Second Language instructor who was demoted from an administrative position at Virginia International University failed in a bid to keep alive her Title VII retaliation and national origin and sex discrimination suit.
Loubna Salagh, a naturalized U.S. citizen of Arab descent, didn't offer sufficient facts to show that discrimination was the motive for her 2016 demotion from director of the university's School of Test Preparation to a full-time instructor, U.S. District Judge Gerald Lee in Alexandria, Virginia, ruled.
The university hired Salagh as an ESL instructor in March 2014, promoted her to the director position in March 2015. It demoted her in October 2016 after a less-than-satisfactory performance report, Lee said in his decision. A White man replaced her as director but her salary stayed the same.
Her suit also alleged that the demotion came in retaliation for contacting the Department of Homeland Security about witnessing possible immigration, tax and accreditation violations.
She filed an EEOC complaint and then sued the university and several administrators.
In his decision, Lee said Salagh's discrimination claim "does not rise to the level of facial plausibility" because it doesn't allege facts to support that claim.
He reached the same conclusion on the retaliation question but also said it appears that she learned of the demotion before complaining to the EEOC, "which may foreclose any causal connection" between the protected action of going to the EEOC and the demotion.
Last, he said Salagh didn't show that she had reported alleged false or fraudulent claims to the government or file a False Claims Act suit. In addition, he said all her communications with federal agencies regarding alleged fraud took place after the demotion.