West College — a central building on the campus of Princeton University — will be renamed in honor of Toni Morrison, the Nobel Laureate who currently is a professor emeritus at the Ivy league school.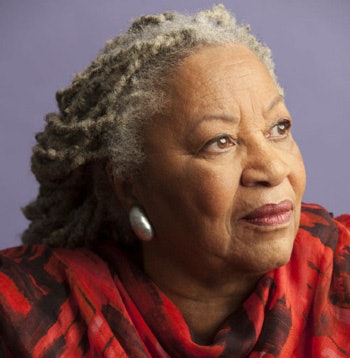 Princeton's trustees unanimously approved the recommendation, made by a committee comprised of faculty, students, staff, and alumni created to advise the trustees on the naming of "buildings or other spaces not already named for historical figures or donors to recognize individuals who would bring a more diverse presence to the campus."
Morrison, who is the author of best-selling novels such as The Bluest Eye, Beloved, and Tar Baby, began teaching at Princeton in 1989. Four years later, she became the first African-American to win the Nobel Prize in Literature. She retired from teaching in 2006.
The university also decided to honor Sir W. Arthur Lewis, a winner of the Nobel Prize in economics and a member of Princeton's Woodrow Wilson School's faculty from 1963 to 1983, by renaming the Dodds Auditorium after him.
Lewis, the only person of African descent to win the Nobel Prize in a field other than literature or peace, taught courses in economic development and history. In 1963, Queen Elizabeth knighted him. He died in 1991.
"By taking these steps we begin to recognize more completely the extraordinary range of individuals and groups that have made this University what it is today, and to inscribe upon the fabric of our campus a fuller account not only of Princeton's history, but also of the commitments to both excellence and inclusivity that must guide our aspirations for the future," says Dr. Christopher L. Eisgruber, president of Princeton.