A federal judge has dismissed a former student's discrimination suit against the City College of San Francisco, finding insufficient evidence that a racially hostile environment existed and that the school failed to adequately resolve the problem.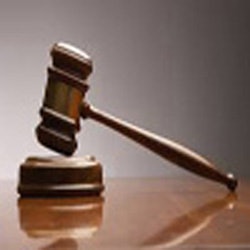 The controversy began in August 2015 when Carol Thomas, who is African-American, asked a White counselor to make a phone call verifying her enrollment so she could receive unemployment benefits, the decision said. The suit alleges that the counselor failed to make the call, spoke to Thomas in a "negative tone," told her to see a different counselor, and dumped out her purse.
She also met once with a dean to complain, but the dean declined to arrange a second meeting, according to the decision.
"Based solely on these interactions — and the fact the counselor is White while she is Black — she alleges that the counselor exhibited 'a discriminatory attitude and harassing conduct' rising to the level of 'racist behavior and oppression with the intent to keep racial segregation among the students in school programs,'" U.S. District Judge Haywood Gilliam Jr. wrote in his decision.
But those "conclusory allegations" aren't enough to show discrimination, Gilliam said.
In addition, Gilliam said Thomas's "unsupported allegations arising from a single unsatisfactory interaction" with the counselor and the dean's refusal to hold a second meeting with her cannot support a hostile environment claim.
Gender bias rejected
The fired manager of a campus bookstore is entitled to a trial for wrongful termination but not for gender discrimination, the California Courts of Appeal has ruled.
A three-judge panel refused to reinstate the sex discrimination claim by Christine Oakes against Barnes & Noble College Booksellers, which operates the campus store at West Valley-Mission Community College. She had also sued the college but it was dismissed earlier from the case.
The store hired Oakes in 1987, promoted her to manager in 1989 and terminated her in 2010.
A Santa Clara County Superior Court judge threw out the case.
In an opinion written by Justice Adrienne Grover, the appellate court said Oakes' allegation of "inappropriate comments about women" by a college vice president, who was the primary liaison with the bookstore, was insufficient to support a finding of gender discrimination.
The court said Oakes had acknowledged that the vice president never made any advances toward her or touched her inappropriately, nor did she accuse Barnes & Noble of failing to protect her from sexual harassment.
It also found that Barnes & Noble provided legitimate, nondiscriminatory reasons to dismiss Oakes, namely her "below standard" performance review for 2009 and the college's request that she be replaced as manager.
However, it reinstated the wrongful termination claim. Despite Oakes' at-will status, the court said she should have an opportunity to prove a violation of an implied contract based on the company's failure to follow its progressive discipline procedures.