The Thurgood Marshall College Fund in January 2017 announced a bold new partnership with the Charles Koch Foundation to use data-driven analytics to study the problems of "fragile communities" in the United States. With the help of the Gallup Poll, findings of the consortium's initial study were released this week in Washington, D.C. during its first national conference.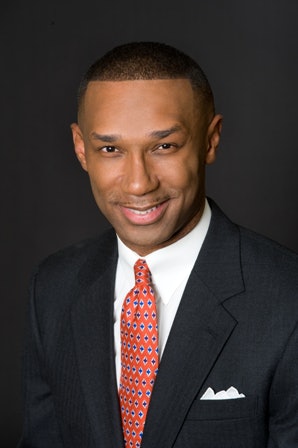 Some key findings focused on so-called fragile-community residents, who were nearly three times as likely as Americans overall to say there were times in the past year when they didn't have enough money to pay for food for themselves or their families. Evidencing a relationship between race and poverty, about two-thirds of residents in such communities identified as Black (37 percent) or Hispanic (29 percent).
And in the category of quality of life, residents in fragile communities gave their lives a rating of 6.07 on a zero-to-10 scale (with 10 the highest quality). According to the Gallup Poll, the rating for Americans as a whole was 7.05.
The partnership between the TMCF and Koch spawned an ambitious organization called the Center for Advancing Opportunity, which serves as the fulcrum for the research initiative. The center defines fragile communities as areas in the United States characterized by high proportions of residents struggling in their daily lives and possessing limited opportunities for social mobility.
"We, as the HBCU community, have to solve some of our most vexing problems," Johnny C. Taylor Jr., who negotiated the deal with the Charles Koch Foundation last year, said during a panel discussion Monday morning. "We shouldn't have to always reach out to Harvard or Duke University or the University of Chicago for studies and solutions. We, in the HBCU community, know our problems.
"We are beginning to get evidence-based, data-based solutions to some of our problems, whether they are in Black communities or Brown communities or White communities or Yellow communities. Remember, some of our HBCUs are in predominantly White areas with a high concentration of Republicans. Either way, they are fragile communities – and American communities."
TMCF represents 47 public HBCUs around the nation.
Taylor served as president and CEO of TMCF from 2010 until the end of 2017, when he departed to assume the same titles at the Society of Human Resources Management.
The TMCF-Koch partnership was formed through a $25.6-million donation from the Charles Koch Foundation and Koch Industries to study fragile communities.
The findings in the first report by the CAO are based on a survey of 6,230 respondents across 49 states and Washington, D.C., with an over-sample in Birmingham, Ala., Chicago and Fresno, Ca. The questions centered on five main categories: education, criminal justice, entrepreneurship, optimism and self-efficacy.
"Some of the data was surprising and counter-intuitive," said panelist Stephanie Marken, chief methodologist at Gallup, where she worked with the sample design and data collection approach. "That's why it's important to actually
communicate with the people in these communities to understand their feelings and opinions."
In the area of education, for instance, 66 percent of respondents said a college education is very important today. For Hispanic respondents, the figure was 75 percent; for Black respondents, 74 percent and for White respondents, 49
percent.
However, only 19 percent of fragile-community residents agreed that everyone in the United States has access to an affordable college education. And only 12 percent of fragile-community respondents overall have a bachelor's degree or more versus 34 percent of the total U.S. population.
In the criminal justice category, 54 percent said they would like to see police spend more time in their neighborhoods. Broken down by race, majorities of Black people (61 percent) and Hispanics (56 percent) said they would like to see police spend more time in their areas. For White respondents, the figure was 47 percent.
Another clear contrast: Black residents (35 percent) were more likely than white residents (11 percent) to feel they are treated unfairly by police, which may seem at odds with the greater desire expressed by Black respondents for police to spend more time in their neighborhoods.
Residents of fragile communities cited crime as their most common reason for wanting to move to a different area. Fifty-nine percent said they would relocate permanently if granted the opportunity.
In terms of employment and entrepreneurship, 10 percent of fragile-community residents said they are unemployed and had been actively seeking employment the previous four weeks at the time of the survey. National unemployment figures at that time – May 2017 to August 2017 – hovered between 4.3 percent and 4.4 percent during the survey's period (May to August of 2017). For black respondents, the unemployment rate was 14 percent.
Black, Hispanic and Asian residents were more likely than White residents to have entrepreneurial plans. However, a fairly high proportion of fragile-community residents said they have considered becoming business owners in the past but decided against it. The rate for that was 33 percent overall, 38 percent for both Blacks and Asians, 32 percent for Hispanics and 28 percent for Whites.
The most frequent reason for abandoning entrepreneurial plans was lack of personal savings, cited by 70 percent overall.
An analysis of the findings in the optimism and self-confidence category were that about two-thirds of fragile-community residents (68 percent) said that, generally, people in the United States can get ahead by working hard. That figure was 11 percentage points lower than among respondents overall.
Residents of fragile communities do not appear to be optimistic that economic conditions where they live will improve any time soon. Less than one-third said their communities have a good economy (31 percent) or are good places to find a job (30 percent). And they are more than three times as likely to say economic conditions in their areas are getting worse (42 percent) as they are to say they are getting better (13 percent).
In the area of self-efficacy, when respondents were asked what policy measures could be taken to improve their lives, first on the list was a hike in the minimum wage. Second was increasing funding for public schools and creating more
charter schools.
Also noteworthy were improvement breakdown figures based on political affiliation. Those who identified as Republicans or as Republican-leaning independents – about 24 percent of the total fragile-community survey sample – were more likely to advocate greater restrictions on immigration and fewer taxes and regulations on businesses.
Conversely, those who identified as Democrats or Democrat-leaning – 51 percent of the sample size were more likely to favor raising the minimum wage, increasing funding for public schools and providing more public aid for low-income people.
The responses of those who self-identified as solid independents fell somewhere between the other two groups.
As part of the Center for Advancing Opportunity, three hubs recently were established at HBCUs: faculty research, undergraduate student research scholarship and community outreach.
Winston-Salem State University in North Carolina will lead the Center for the Study of Economic Mobility, Texas Southern University will spearhead the Center for Criminal Justice Research and Albany State University in Georgia is expected to garner the Center for Education. Texas Southern has a law school and an administration of justice Ph.D. program, a rarity at HBCUs.
Dr. Howard Henderson, who attended the CAO conference and is director of the criminal justice hub at Texas Southern, told Diverse: "We've been working with local, federal and state agencies for a long time. We have worked with (Texas Congresswoman) Sheila Jackson Lee on problems in disenfranchised communities."
"You have individual faculty members who have been doing this work for a long time," Henderson said, "but their work hasn't gotten national attention, hasn't been on the national stage. Now, it will be more institutionalized because of the Center for Advancing Opportunity. And that's good for everybody."
During a slide-show presentation of bar graphs, trends and detailed data, Sir Angus Deaton — the famed British-American economist who specializes in issues of race and poverty — offered eye-opening information regarding the rise in despair among Whites who are not college-educated.
Deaton, a Nobel laureate and a professor at Princeton and the University of Southern California, asked: "Why are Black people without a B.A. doing better than Whites without a B.A.? Maybe it's greater expectations. Maybe it's that Black communities are better structured for having to deal with hard times for such long periods of time. Maybe it's because of the strong presence of the church in Black communities."
During a subsequent question-and-answer period, someone in the audience offered a different take.
"Perhaps White people without B.A.s are feeling greater despair because the advantage of their Whiteness has decreased as they compete more and more with Black people for jobs and opportunities."
Deaton had a response: "Some say Whites may feel or believe that others are cutting in line in front of them. Do they really feel that way? In reality, advantages in whiteness have decreased during time. And also the disadvantages
of Blackness have decreased over time."