On December 11, 2018, the Southern Association of Colleges and Schools Commission on Colleges (SACSCOC) voted to revoke accreditation from Bennett College, a private, historically Black women's college in Greensboro, North Carolina.
The Appeals Committee reaffirmed that decision on February 18, 2019 despite the college raising over $9 million in less than two months. The agency asserted that Bennett was out of compliance with its rule requiring institutional members to have sound financial resources and a stable financial base. Even before the impressive fundraising campaign, Bennett had generated a surplus of $461,038 and had no audit findings in the past two years. The agency's decision suggests that it is time for educators, government officials and university alumni to take a more critical examination of accrediting agencies and call for historically Black colleges and universities (HBCUs) to have more representation in these commissions' organization. For certain, SACSCOC president Dr. Belle Wheelan has worked closely with HBCUs to develop sustainability plans that protect accreditation Yet, the actions of the SACSCOC suggest that it has little understanding of the unique histories and missions of historically Black colleges and universities and that its definition of financial stability is out of step with the challenges and needs of these institutions.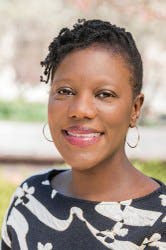 Six regional accrediting bodies exist for four-year colleges and universities in the United States. After meeting the academic, financial and administrative standards of an accrediting agency, an institution becomes eligible for Pell Grants, federal student loans and work-study funds. The standards for accreditation of colleges and universities are the same in a particular region regardless of the type of institution (i.e. public, private) and the socioeconomic profile of the constituencies served by the institution. The overwhelming majority of historically Black colleges and universities are located in the southern United States and fall under the jurisdiction of the Southern Association of Colleges and Schools Commission on Colleges. SACSCOC has a 77-member Board of Trustees that implements the accreditation process and a 13-member Executive Council responsible for interpreting commission policy and procedure. Only 4 of the 77 elected trustees are from HBCUs and none of the Executive Council members hail from these schools.
SACSCOC claims to serve as the "common denominator among diverse institutions in Alabama, Florida, Georgia, Kentucky, Louisiana, Mississippi, North Carolina, South Carolina, Tennessee, Texas, Virginia, Latin America and other international sites." We must acknowledge that there has never been an equal starting line or "common denominator" between Black and White education. The Southern Association of Colleges and Schools (SACS) began in 1895, one year before the United States Supreme Court introduced the doctrine of separate but equal. Black education in the South, however, was separate but never equal. Southern and border states did not have the resources to adequately fund one school system, yet they maintained dual systems of education for Black and White students. Black schools, Black teachers and Black children bore the consequences of scarce tax dollars. The inequity was caused by more than lack of funds. Black education was also shortchanged because of racist ideas about the utility of schooling for African-Americans. James Vardaman, who had an illustrious career as a Governor and United States Senator from Mississippi, stated in 1903 that the effect of educating Black people was to "spoil a good field hand and make an insolent cook."
There were real consequences to such antipathy to Black education. More than twelve private Black law and medical schools closed by the interwar period because they could not compete with White institutions for limited philanthropic dollars. It was not that these schools were not producing well-trained individuals, but rather that White donors chose not to give. State governments joined private individuals and foundations in stymying Black education. Before 1936, not a single public institution for African-Americans offered graduate or professional school study. Even in "liberal" states such as North Carolina, state legislators spent more than double on White students in the state universities as they did on Black students in state colleges throughout the twentieth century.
At the same time, key programs propped up the success of White institutions. For example, the North Carolina legislature gave the University of North Carolina (UNC) the benefit of escheat funds from the time of the institution's chartering in 1789. This meant that any property (including real estate, bank accounts and jewelry) owned by a North Carolina citizen who died without leaving a will or having known heirs passed on to the University. The University then sold the property to fill its coffers. After North Carolina State University and the women's college became branches of the state's consolidated university, they too received funds accumulated through escheats, although the state's five public institutions of higher learning for African-Americans did not. The state's historically Black colleges and universities did not become beneficiaries of the fund until decades later.
Discriminatory funding practices mean that Black colleges — both public and private ones — have had to play catch-up while continuing to educate students from some of the most economically depressed communities throughout the nation and world. Institutions like Bennett College have had to do more with less. Bennett depends heavily on tuition dollars to fund the institution but its nearly 500-person student population is disproportionately low-income. Over 80 percent of the student body are Pell Grant recipients so raising tuition hurts enrollment. Additionally, the college's endowment sits at only $12.5 million, so Bennett cannot depend on investment returns to offset operating costs or increase financial aid. For comparison, Meredith College, a predominately White women's college in the Tar Heel State, had a 2017 endowment of $105 million.
For certain, Bennett's endowment is not low because alumnae do not give. The college has ranked in the top three for HBCU alumni giving for several years now with 35 percent of Bennett graduates giving back. The real issue is that the communities served by Bennett lack access to wealth so fundraising campaigns do not yield significant amounts. All of these facts mean that Bennett does not have as much cash on hand as other institutions, but it is not unstable financially.
One size does not fit all, and the Bennett College story proves it. A recent study found that Bennett ranked 30th out of 578 private colleges in the likelihood that an attending student would move up two or more income quintiles. This social mobility feat is possible because Bennett admits and enrolls more poor students than many other SACSCOC institutions. Thus, the college's financial stability should not be measured with the same yardstick as institutions with more affluent students and alumni. Bennett's story demonstrates the time is ripe to examine the accrediting processes of our nation's colleges and universities. We need commissions whose governing boards reflect the institutions governed.
Dr. Crystal R. Sanders is an associate professor of history and African American Studies and director of the Africana Research Center at Pennsylvania State University.