NEW YORK – Two of the nation's foremost Black academics and experts on historically Black colleges and universities (HBCUs) say the 100 predominantly Black schools around the country may be fighting to survive, but they remain relevant as they train students how to create justice in the world and accept themselves.
Dr. Johnnetta B. Cole, former president of Bennett and Spelman colleges, and Dr. Jafari Allen, director of Africana Studies at the University of Miami and a Morehouse man, shared how HBCUs have evolved over the years at a Tuesday night event centered around a screening of "Tell Them We Are Rising: The Story of Historically Black Colleges and Universities." The Stanley Nelson documentary aired on PBS in 2017.
The screening was the last in a series hosted by The Andrew W. Mellon Foundation and Dr. Elizabeth Alexander, president of the organization and former chair of the African American Studies Department at Yale. The aim of the series was to expose audiences to documentaries that promote race and class diversity.
The conversation looped around St. Augustine's and Fisk, Howard Law School and Bennett College, the all-women's institution in Greensboro, N.C., now suing to keep its accreditation.
In the 30-minute portion of the film shown during the screening, audience members saw students at Bennett and other HBCUs integrate lunch counters in the South and shopping counters at Rich's, the exclusive department store. One student in the film shared how frustrating it was to have to hold back from reacting when she and others were spat on and called names. The students sang and clapped when they were abused and arrested in order to keep an upbeat appearance.
Cole said such demonstrations were important for the women at Bennett, who had the reputation of showing up to events with purses and White gloves, and for HBCU students overall because it trained them not so much to enter the middle class but to understand their responsibility to fight for justice.
"What I think is so important about what I think Brother Stanley Nelson has done is that he reminds us that those were institutions that certainly educated African-American women and men to better understand the world — that's one responsibility of an institution — but it also educated these youngins to know that they had a responsibility to help to change the world," Cole said. "What the film does is to help us understand how essential HBCUs were in social activism."
Cole said the film reminds the public that Bennett women participated in those sit ins at Greensboro, and that women's participation in demonstrations was about more than demonstrating their respectability.
"When Spelman women were wearing their pearls with their little pocketbook and their gloves going downtown and Bennett women were doing the same and Fisk young women were doing the same, it wasn't just about respectability, it was also about: and let no White man assume that I am here for his pleasure," Cole said.
Allen said attending Morehouse was a life-changing experience, and it was the place where he came to terms with being gay. He said he has happily observed how the school has changed over the years. As a student, he recalled sitting in a class with an instructor who said the consequences of being gay were loss of family, loss of community and AIDS. Then, years later, he walked into the very same classroom to teach a class and it made him misty eyed, he said.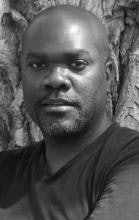 Cole agreed that the relationship between HBCUs and the LGBTQ community has changed for the better over the years. She recalled a situation that took place when she'd assumed the presidency at Spelman in 1987 – the first woman president of an all-female school. At a ceremony, she said she openly supported the creation of a student organization advocating for LGBTQ rights and it created an uproar. Alumni and parents wrote her and they complained to the administration.
The school's philosophy had wide-reaching consequences and even the late Audre Lorde, award-winning poet and openly gay feminist, refused to come speak at Spelman because of it. Cole said she had to work on her to reverse this.
"Finally she said, 'I'm sick of you – I'm coming,'" Cole remembered.
Lorde came, she spoke and after the talk Lorde and Cole encountered a sobbing student, Cole recalled. When the woman was able to gather herself enough to speak, she said that she was officially coming out as lesbian. Lorde ultimately decided to leave most of her papers to Spelman, Cole said.
Both scholars said probably the strongest lesson they learned from their experience with HBCUs was that you just dig in and continue plugging away toward the change you want to see, even when you don't see results. Eventually, you will, they said.
They also said that HBCUs are so successful in putting out graduates who know how to navigate in the world as people of color – how to posture themselves in conversations or to handle themselves in professional life – because the educators feel a tie to the students.
"You cannot teach children who you do not love," Allen said.
Audience member Anna Glass, executive director of the Dance Theatre of Harlem (DTH) said what hit home for her regarding the event was the message shared by Cole that students will feel comfortable and grow more when they are in an accepting environment.
"What I see in ballet now, we have this conversation about diversity and equity and inclusion," Glass said. "At DTH, Black children want to be in an environment where they see themselves, they know there's an opportunity where they will thrive. There's not somebody saying 'tuck in your bottom' or 'what's wrong with your hair?' They can just focus on their training."
Audience member Melay Araya, an artist based in New York, said she was struck to learn how women displayed such a prominent role in disrupting Jim Crow and discrimination.
"I did not know that women's colleges were so involved in changing the country," Araya said. "I did not know that women's colleges participated in so many of the disruptions."