Asian racism is an especially touchy subject for Asian Americans. For every effort to denounce the attitudes overseas comes the inevitable backlash of "Who are you to judge us?" Asian culture may be more difficult, not less, for Asian Americans to discuss than for those who are clearly "foreigners." To Asians, Asian Americans, talking about a land they left behind and whose language they are not fluent in, can appear merely to be self-hating, self-important, even both, the cousins who presume they are superior because their parents had the privilege of migrating to a new world.
Yet Asian Americans have no interest in being blamed for Asian wrongs. Although they have not disowned their ancestors, they likewise have no wish to be bound to them. (The same applies, more or less, to Asian Australians, Asian Canadians, Anglo-Asians, and so on.)
Drama can be effective to present principles, with a compelling plot neither abstract nor actual. A recent play that received its American premiere at Studio Theatre of Washington, D.C., depicts these issues with just enough provocation to prompt needed conversation. In "White Pearl", a half dozen Asian women, all of whom are English speaking — likely an unprecedented cast anywhere — with a single European male in a cameo as the instigator, try to control a crisis at their cosmetics start-up.
Their primary product is a whitening cream. An advertisement  intended for Chinese consumers has "gone viral." The commercial has two women competing for one man. Each Asian desires to become attractive by becoming White. The female villain has her evil exposed by her skin turning literally as black as her soul is metaphorically. Beyond the darkness that disfigures her (through blackface), she also suddenly sports an Afro as hip hop music plays on the soundtrack, before she explodes in a puff of black smoke. Her punishment for racial ambition was racial devolution. The worst outcome imaginable is to be Black and identified with Black culture.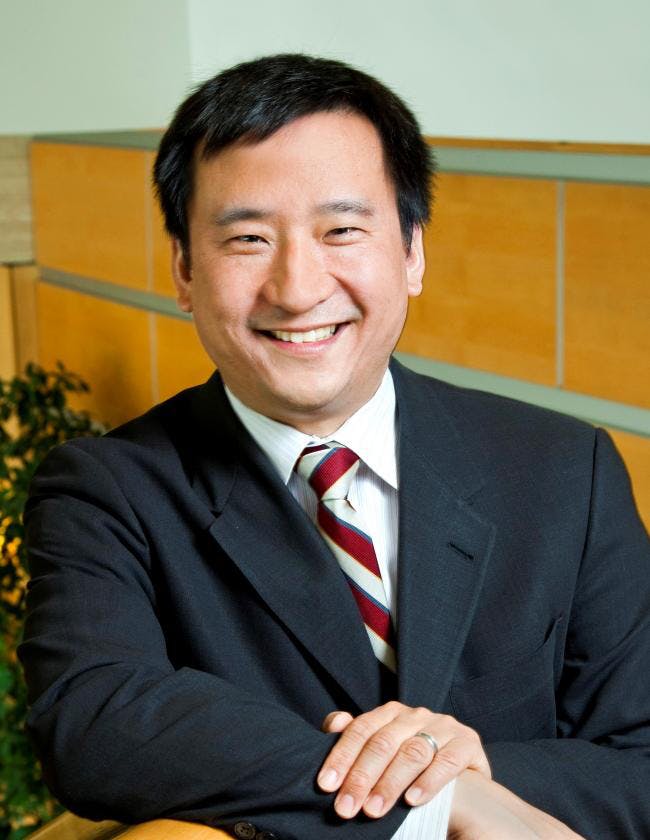 The video, merely described, could be an over-the-top satire, except it is not. Asian skin care products are in fact a global sensation. Asian culture has featured marketing campaigns similar to the fiction that half the corporate team regards as not only inoffensive but downright hilarious. "Darkie" toothpaste was widely available with its smiling mascot until being relabeled as "Darlie." Whether homegrown or copied from Western media, the stereotypes of blacks, without distinguishing among Africans, African Americans, or any of the Africa diaspora, could compete with images that have been driven out of the mainstream marketplace at least in the United States since the civil rights era. Diners have forgotten the restaurant chain named for Little Black Sambo that once flourished from coast to coast on these shores.
The sentiments are not trivial. African students have been attacked physically around China in various incidents that would be deemed hate crimes by American standards. Even the Japanese Prime Minister in the 1980s when the nation seemed to be outperforming the United States economically explained that the spectacular success could be credited to racial homogeneity in Japan, in particular the absence of African-Americans and Latinos.
Yet author Anchuli Felicia King is savvy. She is ambivalent about who has the better argument. Her characters who criticize racism are of course themselves guilty. The South Asian CEO mocks the Korean chemist, deliberately confusing the autocracy of the North with the sophistication of the South; and vice versa, with the thrill of obscenity. Those accused reply that they are authentic Asians unlike those who look down upon them thanks to their posh educations in England or America. The Asians who have Asian accents and imperfect diction continue to say "Negro" because their textbooks used the term (presumably hand me downs shipped to "Orientals" who would not notice).
The preference for paleness is about caste, class, and showing one does not labor in the fields. It is about being light, not necessarily being white. Asian women to this day often carry parasols to block the sun as they stroll through the city, the better to avoid tanning. "Colorism" among African Americans is an approximate counterpart for this bundle of biases.
One character suggests appealing to feminine shame about features that render Asian women less beautiful in their own eyes. They cannot but be aware their business is founded on objectification.
The problem of racism is universal. In Asia, as elsewhere, ethnic nationalism has been a powerful force to unite even as it divides. Asians have committed genocide against other Asians, enslaved them, conquered colonies, and even to this day maintain formal policies that grant status to the majority and deny it to minorities. Many Asian Americans are Asian Americans because in Asia they, or their forebears, would not have enjoyed even an illusion of equal opportunity. They have been persuaded by American ideals. Some would like to promote those progressive concepts.
In that context, Asian prejudice against Blacks is by no means unique. It is related to Asian hatred of Asians and is reinforced by Asian admiration of America. The challenge is developing effective means to alleviate it. Asian Americans can play a role if they themselves are humble.
Frank H. Wu is the William L. Prosser Distinguished Professor at the University of California Hastings College of the Law.