The historically Black Fisk University will name its recently launched institute for social justice after late Congressman and Fisk alumnus John R. Lewis, the school announced yesterday.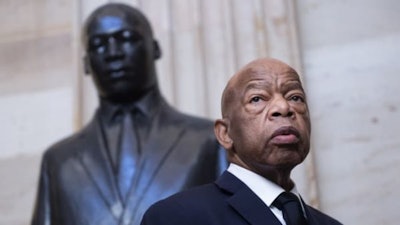 The John R. Lewis Institute for Social Justice is a continuation of the Fisk Race Relations Institute, "which shaped so many of the conversations and policies during the 1960s and 70s," stated a press statement. The new institute will include a master's program in social justice, several certificate programs as well as various undergraduate projects, research, and forums.
"Congressman John R. Lewis embodied the very best of humanity – his kindness, perseverance and unwavering commitment to fighting for those in need set an example for all the young people who are looking to create a better world," said Fisk president Kevin D. Rome.