Boeing will be giving $1.5 million toward the $11 million renovation of the former Good Samaritan-Waverly Hospital at Allen University, The State reported.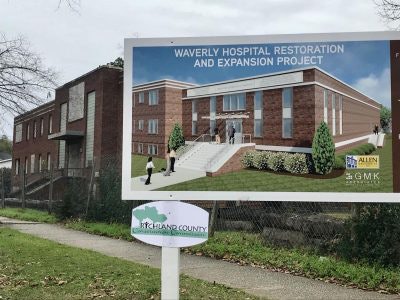 Boeing's pledge brings the total committed amount of the project up to $6 million, Allen President Dr. Ernest McNealey said.
The former Black hospital will house an Institute on Civility, Allen's School of Education, its graduate theological seminary, the South Carolina African American Hall of Fame, a black-and-white photo gallery of past hospital employees and a permanent memorial to honor the nine victims of the 2015 mass shooting at 'Mother' Emanuel AME Church in Charleston, The State reported.
The Boeing Institute on Civility will teach courses on subjects such as conflict resolution, McNealey said.
"I think we are at an inflection point in this great country, and we must learn how to share our lives and existence with each other in a civil way," U.S. Rep. Jim Clyburn said. "That's what this institute is all about."
Allen University expects the project will be completed by the end of 2021.