Lehigh University's College of Business and Xavier University of Louisiana (XULA) are partnering for a new 4+1 agreement, a 5-year program of 4 years of undergrad at XULA plus 1 year of graduate management education at Lehigh.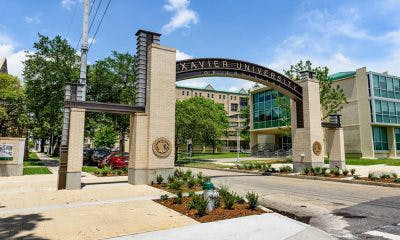 XULA students in liberal arts or STEM field majors can enter Lehigh's MS in Management program, earning the master's level degree in 10 months.
Accepted XULA students will be guaranteed scholarship in support of their graduate educational endeavors, according to XULA officials.
Each year, a XULA rising senior will also be invited to – all-expense paid – Lehigh's Spring and Summer International immersion experience as a "global villager" in the Lehigh Iacocca Global Village Immersion program.
"Partnering with Lehigh University is a WIN-WIN. It brings a combination of big company access and new paths in business for career development to our Xavier students. Lehigh's reputation for excellence in experiential learning and its nurturing alumni network and job placement record benefits our gifted students in so many ways. Now, interested Xavier students in Liberal Arts and STEM looking to widen their career choices can complement their undergraduate studies with business management training. This means exceptional placement and thus a better future for our Xavier graduates," said Dr. Anderson Sunda-Meya, acting dean of the College of Arts & Sciences at Xavier University of Louisiana, a historically Black university in New Orleans.
Application deadlines for the 2021-22 cohort are June 1, 2021 for domestic U.S. applicants and May 15, 2021 for international applicants.