Bennett College – a historically Black liberal arts college for women – will receive $25,000 from Fashion Nova Cares, e-commerce fashion lifestyle brand Fashion Nova and Grammy-winning artist Megan Thee Stallion.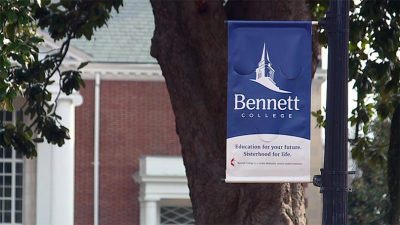 Bennett's $25,000 will go towards its Center for Entrepreneurial Studies.
Throughout March, Fashion Nova Cares pledged to support and donate $1,000,000 to women entrepreneurs, female students, school, women-owned businesses and female-focused charities and organizations.
"Megan Thee Stallion, Fashion Nova Cares and Fashion Nova launched the Women on Top initiative to run in conjunction with Fashion Nova's ongoing support of various activism and awareness campaigns committed to fighting racial inequality. Today, Fashion Nova Cares is highlighting the work of HBCUs and has chosen Bennett as one of the Colleges," according to Bennett officials.