The University of Richmond is being criticized by some students, faculty and staff over its decision to keep the names of former school leaders, who have connections to slavery and segregation, on two campus buildings, WTVR reported.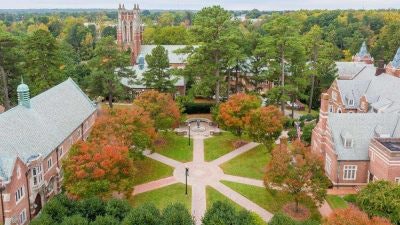 The two buildings in question are Ryland Hall and Freeman Hall.
Former rector Douglas Southall Freeman was a historian who wrote a Pulitzer Prize-winning biography of Confederate general Robert E. Lee that has been viewed as fawning by some.
Former president Robert Ryland, the school's first president in 1840, owned more than two dozen enslaved people.
Last month, UR chose to not remove the two men's names from the building, instead renaming Freeman Hall into Mitchell-Freeman Hall, half named after a former enslaved person who later became editor of a Richmond Black newspaper, The Associated Press reported.