The House Judiciary Committee voted 25-17 Wednesday to advance a measure that would form a commission to examine the nation's slavery past and recommend reparations to the descendants of slaves, the Associated Press reported.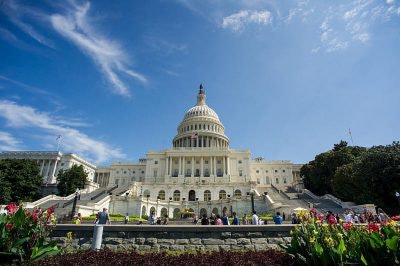 Yet, the likelihood of the bill passing in Congress remain slim. The House bill has no Republicans among 176 co-sponsors and needs 60 votes in the evenly divided Senate to overcome filibuster.
The bill, commonly referred to as H.R. 40, was first introduced by Rep. John Conyers, D-Mich., in 1989. The 40 refers to the failed government effort to provide 40 acres (16 hectares) of land to newly freed slaves as the Civil War drew to a close, the AP reported.
The bill would create a commission to examine slavery and discrimination in the U.S. from 1619 to present. The commission would recommend how to educate people on its findings and remedies, such as apologies and compensation.
"This legislation is long overdue," said Rep. Jerrold Nadler, the Democratic chairman of the committee. "H.R. 40 is intended to begin a national conversation about how to confront the brutal mistreatment of African Americans during chattel slavery, Jim Crow segregation and the enduring structural racism that remains endemic to our society today."