The Cleveland Avenue Foundation for Education (The CAFE) will hold The 1954 Project Presents: The 2021 Luminary Awards to celebrate Black excellence in education.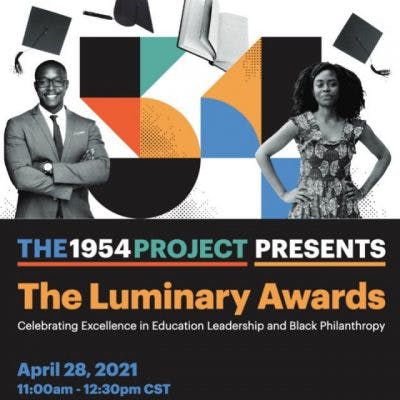 The 1954 Project aims to provide support to diverse Black non-profit leaders in education to accelerate their impact.
The event will take place virtually 11 a.m. CDT, Apr. 28.
"The event looks to highlight the innovative work of outstanding Black leaders across the education landscape, honor and build upon the rich traditions of philanthropy in the Black community and build a dynamic and inclusive community of allies that shares our values," according to 1954 Project officials.
The 2021 inaugural class of Luminaries will each get a $1 million grant award.
Among others, 2021's class includes Braven CEO Aimée Eubanks Davis and Sharif El-Mekki, founder and CEO of the Center for Black Educator Development and founder of The Fellowship-Black Male Educators for Social Justice.