Howard University has announced a new endowed scholarship – beginning with more than $200,000 – in honor of alum David Neal McGruder, Esq.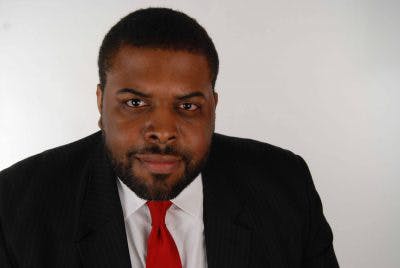 McGruder, '93, died on Dec. 25, 2020, at age 49.
As an attorney, McGruder fought for justice, often representing young people of color and union workers.
"The David McGruder Scholarship for Service and Justice is awarded to students who display a high degree of integrity, moral character and a demonstrated commitment to community service and ensuring equity and justice for all," according to Howard officials.
The partial scholarship will be given to two students. The two students will get the scholarship annually so long as they are enrolled at Howard and meet the criteria.  Two new students will be chosen for the award after the two previous students graduate.
"David loved the history, strength and brilliance of Howard University," said Depelsha Thomas McGruder, '94, David's wife, chief operating officer at the Ford Foundation and founder of Moms of Black Boys United, Inc. "As former national fundraising chair of the Howard University Alumni Association, he was also dedicated to securing its future, financially. I am heartbroken by losing him and encouraged that family and friends believed in David's vision enough to donate generously. We will continue to raise additional funds to build this endowment that will live at Howard University in perpetuity. I want our young sons, Garrett and Grant, to see the enduring legacy of their father."