Penn State President Dr. Eric Barron voiced support Tuesday for two Black faculty who reported a hate crime at their home, Centre Daily Times reported.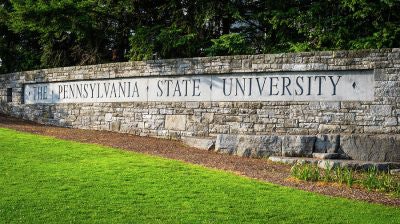 The faculty told police they found a rope hanging from a tree Monday and felt it was placed there to harass them, Patton Township police Chief Tyler Jolley said.
However, the department's investigation found that a child arbitrarily threw the rope onto the tree.
The investigation is ongoing.
The Centre Region has become more aware of possible hate crimes or forms of ethnic intimidation. More than a handful have been reported since the start of 2021, Centre Daily Times reported.
"The incident underscores the importance of our anti-racism work as a university and as a community of scholars," Barron wrote. "It also underscores the importance of our town-gown work to build a safe, welcoming and inclusive environment for all who live here."