With the continued rise in anti-Asian violence fueled by the COVID-19 pandemic, President Joe Biden signed an executive order last month to establish the White House Initiative on Asian Americans, Native Hawaiians and Pacific Islanders.
On the same day, Krystal Ka'ai, executive director of the Congressional Asian Pacific American Caucus, was selected to lead the initiative.
As the White House continues to fill key leadership positions, the executive director position for the White House Initiative on Historically Black Colleges and Universities (HBCUs) remains noticeably vacant.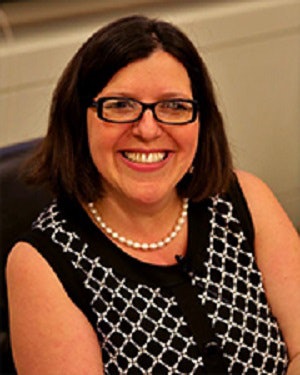 Given the "insurmountable amount of mess cleaning" the Biden administration has faced since taking office in January, Dr. Marybeth Gasman, the Samuel DeWitt Proctor Endowed Chair in Education and a distinguished professor at Rutgers University, assumes the focus has been on addressing those tasks at hand—like mitigating COVID-19—first.
"The Department of Education and the White House have been doing a lot of damage control since Trump was president," she said. "I am hopeful that they will have an executive director in place within the next month or two and that this timeline shouldn't have a negative impact."
Acknowledging the many responsibilities of the Biden administration, Grambling State University President Richard J. "Rick" Gallot, Jr. stressed that identifying an executive director should be a top priority.
"We appreciate the work being done by United Negro College Fund, Thurgood Marshall College Fund, National Association for Equal Opportunity in Higher Education (NAFEO) and others but an executive director with direct access to the administration is important," he said.
Despite the delay, HBCU leaders are encouraged by the many prospects that could serve the administration well in this role.
"We do trust that the right person will be carefully selected for this very important position which will help to ensure that HBCUs are provided the necessary opportunities to continue to provide a high-quality education and move forward the work and mission of Virginia State University and other HBCUs," said Dr. Makola M. Abdullah, president of VSU.
Appreciating that the decision has not been "rushed," Lodriguez Murray, senior vice president of public policy and government affairs at UNCF, said the executive director needs to be a "voice for these institutions in the rooms and corridors where the schools are not."
Not looking to predict potential candidates, he indicated that the candidate should be intimately familiar with HBCUs—either as an alumnus or employee.
"I think the White House really has prioritized these institutions," said Murray. "They put their money where their mouth is because they have such high regard for these institutions and what they contribute to the country. They are looking for just the right person to plug into this role.
In addition to being data-driven, Gasman, who is also the executive director of the Rutgers Center for Minority Serving Institutions, would like to see a Black woman tapped for this position.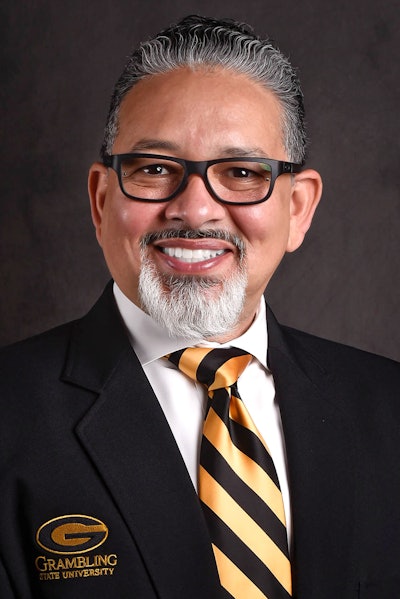 No timeline was provided by the Department of Education for a selection announcement, but the position went vacant for many months during the Trump administration, with President Trump ultimately naming Johnathan M. Holifield to the post.  A spokesperson at the Department of Education said that despite the vacancy in the top position, "there is currently a strong career team staffing the White House Initiative while the White House considers the appointment for the initiative."
Since it was founded by President Jimmy Carter in 1980, the initiative has established a scholars recognition program and introduced a National HBCU Week Conference for institutions and stakeholders to exchange information and innovation practices.
Additionally, cluster groups consisting of federal agency representatives were created to focus on the areas of campus safety, human capital, humanities, information technology, economic development and international affairs at HBCUs.
Still, the initiative's primary mission is to advance opportunity and excellence for HBCUs and the communities they serve which is done through collaboration between HBCU leaders, federal agency partners and the private sector.
As HBCU graduates continue achieve leadership roles within corporate America and government, Gallot also wants to see HBCUs become "institutions of choice and not of last option" for students looking to attend college.
He wants the initiative to address the high rates of student loan debt for HBCU graduates.
An average HBCU students holds $26,266 of debt compared to $14,881 for graduates at other institutions. In 2012, one quarter of HBCU bachelor's degree recipients borrowed $40,000 or more. This equates to four times the rate of non-HBCU graduates, according to UNCF.
Gasman said that she would like the initiative to advocate for an increase in federal government infrastructure investments such as sponsored programs, student success and fundraising.
"Investing in these areas will help HBCUs overall to be more sustainable and to thrive at greater levels," she said. "HBCUs are an important investment for the future of the nation and for the future of African American social mobility. We cannot underestimate their contributions."
Murray wants the new executive director to ensure that institutions receive additional resources to carry out their missions of educating underserved students.
"I think this is an important pick, especially because of the pandemic and because of the racial reckoning that we see in our country,"  he said. "The pandemic laid bare disparities, health and otherwise, that African Americans live through and have lived through since they were brought over to this country."
Sarah Wood can be reached at swood@diverseeducation.com.