---
As the country paused this past weekend to celebrate Juneteenth Day, a national event presented by the Robert Randolph Foundation and hosted by actress and singer Amanda Seales, trained a spotlight on some of the nation's storied historically Black colleges and universities.
This year's event took on special meaning after President Joe Biden signed legislation marking June 19th—the day in 1865 when slaves in Galveston, Texas learned that they had been freed—into a federal holiday.
"Growing up in New York City, I really had a vague notion of what Juneteenth was," said Lynn Nottage, a writer and producer who was among dozens of entertainers who participated in the virtual livestream on Saturday. "It was a holiday that folks down South celebrated but it really wasn't something that I came to understand until I was an adult."
She added: "There was a large swath of us who were African-Americans who didn't know what liberation was, who didn't know what freedom was."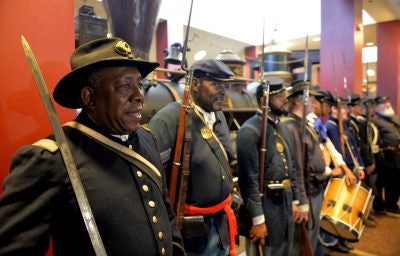 The Black Lives Matter Movement, and the death of unarmed Black Americans including George Floyd, Breonna Taylor and others, have heightened awareness about the holiday, coming just a few weeks after the nation paused to remember the victims of the deadly 1921 Tulsa race riots.
During the livestream, Rashad engaged in conversation with Mollie Stevens, whose family owned one of the oldest black family ranches in the United States.
"Then, there were the people who tried to encroach upon your land. How did your parents ward that off?" asked Rashad, who grew up in Houston, Texas.
"Just having the grit to know what was happening. Some of the attorneys misled mother. Even, now we get offers. 'You trying to sell?' No, uh uh. I don't want to sell. God gifted us in living here…when we open the door as far as we could see in either direction–north, south, east, or west–is land that has been in this family for over a century," said Stevens.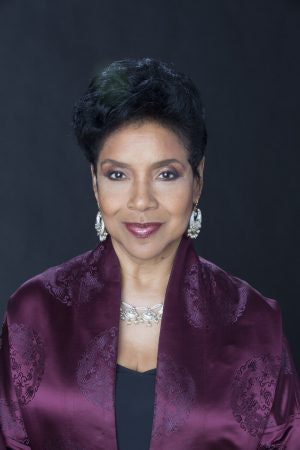 While Rashad and Stevens celebrated how far Blacks had come since slavery, other celebrities and pundits cautioned against complacency.
Actor and activist Jesse Williams said that he learned everything about Juneteenth from his father.
"What it is to literally keep human beings in bondage," he said. "The incredible torture and trauma that goes on every hour, of everyday, of every week, of every month, of every year of enslavement and y'all just kept it going and didn't share the information that they were actually free."
The struggle, Williams warned, is far from over.
"Be wary of those who are always trying to, like, give you the pageant without the substance," he said. "We're still looking for basic liberation and policy and people allowing us to have the space to survive and not be killed by police. So a holiday is, that's just window dressing".
Actor and singer Billy Porter, offered a personal reflection on Juneteenth.
"The enslavement and terrorizing of millions of Black people over hundreds of years can't be overcome by a document that suddenly sets them free, whether it was two years or twenty years late," he said. "Here's what matters now. We as Black people, we as Black LGBTQ people, we must set ourselves free. We must free ourselves be brilliant, to be loving, to be kind, to be accepting, to be gracious, to be understanding, to be at inner peace. Because until we are all free, on the outside and the inside, none of us are free."