The George Washington University (GWU) will rename the Cloyd Heck Marvin Center – the school's student center – following recommendations of a committee of students, faculty, staff and alumni, according to GWU officials.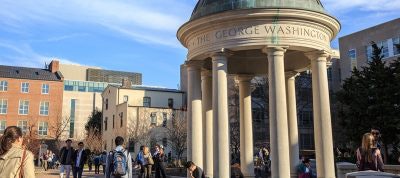 GWU's Board of Trustees' voted to rename the student center the University Student Center.
GWU will begin the process of changing signage and other references to the Marvin Center in university materials, and it is planning to educate people about the building's namesake, former GWU President Cloyd Heck Marvin, who supported racial segregation and tight controls over students' freedom of speech on campus.