In a 10-3 vote, the South Carolina State University's board of trustees voted to fire SCSU President Dr. James Clark, reports The State. Alexander Conyers, a retired U.S. Army Colonel, SCSU alumnus and a current vice president at the university, will serve as acting president for the historically Black university.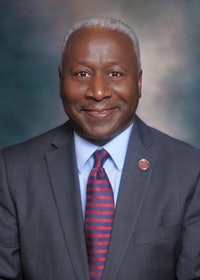 According to The State, Clark was fired for "cause," which "could include negligence, malfeasance or a failure to meet performance goals, according to his employment contract, which was last amended in July 2020." The board did not specify the exact reason.
However, The State noted that SCSU has been experiencing a steady decrease in enrollment for years that Clark, who was named president in 2016, did not reverse. Between 2011 and 2019, the school's enrollment fell 43%, according to data from the S.C. Commission on Higher Education.
"The board thanks President Clark for his service to our university over the last five years of his term and wishes him much success in his future endeavors," S.C. State board of trustees Chair Rodney Jenkins said during a virtual meeting.