Nearing the start of the fall semester, many school districts and post-secondary institutions have announced plans to reopen their doors to in-person learning. Yet, many students are returning to the classroom with trauma, resulting from the COVID-19 pandemic and continued instances of racial injustice.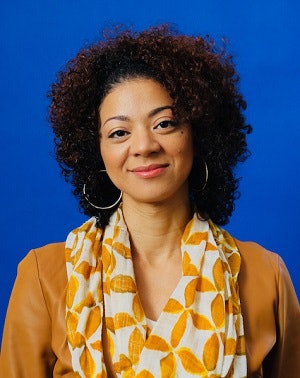 Using firsthand accounts and perspectives, a new study examines how the events of this past year have impacted Black education at a national level.
The report, "Black Education in the Wake of COVID-19 & Systemic Racism: Toward a Theory of Change and Action," is the product of the Black Education Research Collective (BERC) at Columbia University's Teachers College. Researchers interviewed 82 Black parents, educators and high school student between January and May 2021.
"We are engaging in a national reckoning in this country," said Dr. Sonya Douglass Horsford, an associate professor of education leadership at Columbia's Teachers College and a co-author of the report. "I think it is a perfect time to really use this moment to rethink everything that we do as it relates to education and make sure that it meets the needs of students today."
Increased cases of racial violence and the coronavirus pandemic have created a "devastating and disproportionate impact" on Black communities, the research indicated.
With the murders of George Floyd, Breonna Taylor and other Black Americans, 91% of survey participants felt negatively affected by the presence of police and white violence.
About 93% of the respondents worried about the Jan. 6 riots, where dozens of former President Donald J. Trump supporters raided the U.S. Capitol bearing racist paraphernalia and spreading misinformation about election fraud in the 2020 presidential race. Around one-third of the respondents noted they were "extremely worried" about the safety of both themselves and their loved ones, according to the report.
Safety concerns in the Black community remained prevalent with the onset of COVID-19.
Hospitalization rates of Black Americans reached four times the rate of white Americans, Mayo Clinic reported. One-third of respondents lost a family member, friend or community member to COVID-19, the research found.
The loss and uncertainties negatively influenced one-third of the participants' mental health. Additionally, the economic crisis also contributed to added stress. About one-third of the survey participants faced job insecurity, with 50% experiencing employment status changes, according to the report.
Given its "separate" and "unequal" design, schools remain "ill-equipped" to meet the needs of 7.7 million Black students at nearly 100,000 United States public schools, the report noted.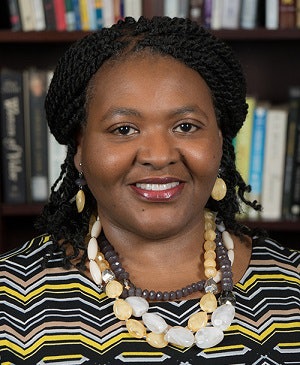 Respondents voiced concerns about the disinvestment in Black schools and communities, leading to low teacher retainment and overcrowding of classrooms.
A lack of transparency and a prevalence of racially biased curriculum has further damaged respondents' trust in school districts and the education system.
"We are not going to get through this in one year or two years," said Dr. Felicia Moore Mensah, a professor of Science Education and vice chair of the Department of Mathematics, Science and Technology at Columbia's Teachers College. "This is going to be ongoing preparation in education, in curriculum and in counseling. It's going to have to become more forefront in the way that we look at education, especially Black education."
As the nation transitions to recovery, a majority of the respondents found the highest education priorities to be:
Closing the digital divide
Strengthening distance and blended learning
Assessing what students need
Ensuring supports for social and emotional learning
Emphasizing culturally responsive learning
Redesigning schools for stronger relationships
Providing expanded learning time
Establishing community schools and wraparound supports
Preparing educators for reinventing schools
Leveraging more adequate and equitable school funding
To mitigate the academic and financial impact of COVID-19, the American Rescue Plan (ARP) was passed earlier this year.  Nearly $122 billion was designated to the ARP Elementary and Secondary School Emergency Relief Fund to support "evidence-based interventions" such as extended school year programs and summer enrichment. The money was allocated to school districts and states based on their population of Title I schools, according to the research.
Beyond using the federal aid funds, the report noted that education leaders and policymakers should invest in mental health support services like counseling to address racial trauma.
The report also noted that additional investments should be made in professional development and mentorship opportunities for teachers and school leaders to better understand the needs of Black students.
"Being a teacher educator, it makes my role even more important to be able to make sure that I'm preparing or making opportunities to prepare future teachers and teacher educators to deal with so much that are going to have to contend with because of COVID-19," said Mensah.
To rebuild trust, the authors of the report note that leaders should begin to view students, parents and educators as "equal partners in education." Additionally, curriculum and assessments should be modified to teach the history of the United States that highlight the experiences of Black Americans.
"As local districts and states across the country are seeking consultation from communities, this report can serve as evidence of what parents want and need and that these will be priorities for funding as part of that historic infusion of dollars to schools," said Horsford.
Sarah Wood can be reached at swood@diverseeducation.com.