A new study out of the University of Missouri (MU) found a lack of digital resources exacerbated Black families' frustration with virtual learning early on in the pandemic, the onset of which hit right as Black families were already facing additional stress over the deaths of Ahmaud Arbery, Breonna Taylor, George Floyd, and others.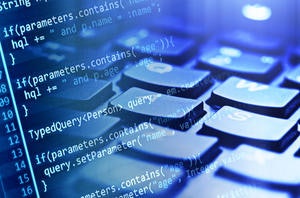 "You had a lot of crises in the Black community… happening at the same time," said Dr. Adaobi Anakwe, a postdoctoral fellow at MU, and lead author of the study. Anakwe said she "wanted to have a broad understanding of what the Black community felt and was facing," as she reconciled her own struggles with long-distance parenting and the limitations of broadband during the early days of the pandemic.
"What we found was parents and caregivers often felt disempowered in the rapidly changing environment, as they did not necessarily feel equipped with the tools or technological savviness to effectively engage in their children's education the way they felt they needed to," she said. "Schools were sending students home with devices for online learning without first ensuring families had reliable, consistent internet access to utilize those devices, and this was a big contributor to parental stress and burnout."
An August 2020 Household Pulse Survey conducted by the U.S. Census Bureau attributes the digital divide to primarily socio-economic differences: "Lower-income households were less likely to report computer and internet availability for educational purposes, (and) they may have lower levels of internet and computer proficiency, competing priorities and/or" children in schools that are inadequately resourced even in non-pandemic times, the survey found.
A St. Louis Federal Reserve Board analysis of U.S. Census data for Missouri found that Black Missourians experienced poverty rates that were more than double that of White Missourians — 26% of Black Missourians live in poverty, compared to 11% of White Missourians, representing a gap that is two percentage points higher than the national average. And the income gap between Black and White Missourians is growing wider, data show .
Anakwe said these factors, plus the fact that data show a large number of Black families are single-parent households — often headed by grandparents who may be less familiar with how to use technology — make the digital gap even worse for Black families. And, she said, when you "already have disproportionate impacts of the issues of COVID" in the African-American community, the stress related to distance learning only increases.
"Thinking about the unique dynamic of African-American households and how the pandemic affects (them), when you think about digital divides and digital access, that could impact them more severely," Anakwe said. "Everyone was thrust into this issue of having to rely on tech, (but) what this is showing is there's going to be a greater reliance on tech going forward. And not having access to broadband internet, my biggest fear would be that that would be adding on to the numerous social determinants of health that are already projected onto the African-American community."
She cited the increase in telemedicine — and even the fact that to schedule COVID vaccine appointments, one had to have access to an internet-enabled device, and said she worries lack of broadband access might be the next frontier in the health disparities conversation, too.
"I think the key takeaway here is really ensuring that people are aware that if we are not proactive about looking into broadband access, or having equitable distribution of broadband access, that could in the future become one of the determinants of health," she said. "It's really thinking about what could be the larger ramifications of not proactively finding ways to increase broadband access in an equitable manner to communities that would lack them otherwise."