Almost as soon as President Joe Biden reaffirmed his intention to follow-through with his campaign promise to put the first Black woman on the U.S. Supreme Court, the backlash started. Conservative pundits accused Biden of engaging in racial politics.
Ilya Shapiro, the incoming director of Georgetown University's Law Center for the Constitution was placed on leave after tweeting that a Black candidate would be "lesser."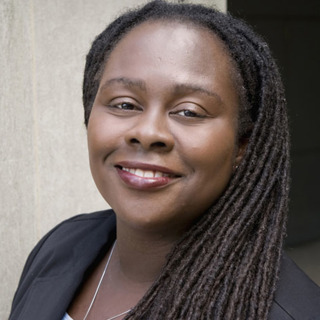 Angela Onwuachi-Willig, dean and professor of law at Boston University."It was an excellent example of the kind of anti-Black racism and sexism that Black women face," said Dr. Angela Onwuachi-Willig, dean and professor of law at Boston University. "It was another example of why these women are so exceptional. Every single one of the current judges being highlighted as potential candidates—every single public defender, every lawyer, professor—every Black woman who is super talented and can serve, we've all faced these obstacles."
It's been 150 years since Charlotte Ray became the first Black woman admitted to practice law in the U.S., and 232 years since the creation of the U.S. Supreme Court. No Black woman has ever served on the bench of the highest court in the land. Despite making up roughly 13% of the U.S. population, less than 5% of attorneys are Black, and even fewer are Black women, according to 2020 data gathered by the American Bar Association (ABA). While the last decade has seen the numbers of Black women law deans increase to just under 30, Biden's as-yet unnamed nominee is already making history.
Danielle Conway said that when Biden reaffirmed his commitment to his promise, she exhaled.
"Just his saying it made me exhale. I am seen. That was my first feeling: he sees me," said Conway, who is the dean of Penn State Dickinson Law.
She decided to become a lawyer at the tender age of eight, after listening to Rev. Dr. Martin Luther King, Jr.'s I Have a Dream speech on repeat.
"I didn't know what a lawyer did. I made him a lawyer in my eight-year-old brain," said Conway. "And I don't think I was far off—he was talking about equality and justice. These are values that animate the rule of law and the legal profession."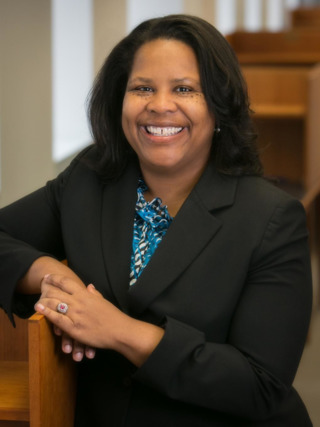 Danielle Conway, dean of Penn State Dickinson Law.Conway's passion was such that her mother, at the age of 42, decided to go to law school herself, paving a pathway for her daughter. But Conway's optimistic outlook on her future changed when, just before she was to attend Howard University law school, she was falsely arrested in May 1989. Although the arrest itself was traumatic, Conway said what she remembers most was the inaction of all those around her, people she knew, who did nothing to help.
"When that happened, juxtaposed against everything I'd been learning about leadership and service, that was the first time I saw the tension and the disconnect between fairness and unfairness, justice and injustice. And that made me double down on going to law school," said Conway. "I'm doing law school as an act of contestation."
At Howard, a historically Black college and university, Conway said she was able to "peel away the anger that had taken hold, and express myself as a Black woman in a space that acknowledged that identity."
Attending Howard, she said, was the best decision of her life.
Deidre Keller dean of Florida Agricultural and Mechanical University's (FAMU) school of Law, said she wanted to become dean of law at an HBCU because of their outsized impact. Of the 5% of Black lawyers, HBCU law schools graduated about 20% in 2021, said Keller.
"This college serves a student population that is 35 to 40% Black women, at any time. So, to have my students enter the profession as this important historic moment unfolds, it's a really heartening development," said Keller, adding that Biden's announcement was "a long time coming."
Keller said, when she first started practicing law, she often had to deal with assumptions that she was not a lawyer but a paralegal.
"It took time for people to get used to the idea of a new, Black woman associate," said Keller. "And, to be clear, this was in the early 2000s—I didn't start practicing in the 'old days,' we're talking about 15 years ago."
Onwuachi-Willig said that the experience of onliness could make it difficult to feel at home in law school. Often, the disparity between the legal doctrine she read and the world she lived in left her feeling "like something wasn't right."
"It took me a long time to realize that law is made by people, people whose lens or views are shaped by their own experiences and lack of knowledge of other people's experiences," said Onwuachi-Willig.
Bringing the lens and experience of a Black woman to the Supreme Court, to a seat from which she cannot be fired, is "long overdue," said Onwuachi-Willig.
Conway agrees.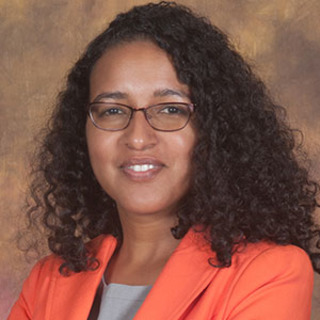 Deidre Keller, dean of Florida Agricultural and Mechanical University's school of Law."The idea of tenure—in the legal academy, we appreciate the value of this," said Conway. "As academics, we are supposed to push the bounds of intellectualism, and that's why we have tenure. It means, do more work because you have that protection. You are supposed to be leading the fight. That's why you have tenure, so you can press the bounds and contest injustice."
Conway said that Biden's commitment to his promise isn't about making the Supreme Court political—rather, it's about finally giving Black woman a voice to the interpretation of law.
"We are a constituency in the U.S that has been impacted by great challenges, and we hurdle those obstacles and challenges. And we join in coalition with others to hurdle those challenges," said Conway. "We as Black women have made a practice of forging relationships across various divides, with a strong emphasis on the collective good. These are principles that underly democracy, the rule of law."
By excluding a Black woman's voice from the Supreme Court, said Conway, the country has lost a valuable contribution to democracy, something more poignant at a time when the Big Lie is convincing many Americans of election fraud.
"I believe that we can hold on to our democracy," said Conway. "And I believe in the significance of this moment to do exactly that."
Liann Herder can be reached at [email protected].