When Dr. J. Angelo Corlett wrote and spoke several racial epithets in his classroom in early March, students in attendance, including one Black student not enrolled in his course, reported to university officials that Corlett's words made them deeply uncomfortable. They said Corlett used the offensive term over 60 times and has used other slurs and loaded language. Students said Corlett also made a claim that no one would fire him unless he "killed or raped a student."
In response to this incident, San Diego State University (SDSU) made the decision to remove Corlett from his critical thinking, race and racism courses for the rest of the semester. The institution has since come under fire from critics who assert that Corlett has academic freedom, being a full professor, and his right to freedom of speech has been taken away.
Corlett, a Latinx male, has said he spoke the n-word twelve times for the purpose of educating his students about racial epithets.
But there are so many non-harmful ways to teach about racism, race, and racial epitaphs without ever needing to use hateful language, said Dr. Frank Harris III, a prominent professor in the department of Administration, Rehabilitation, and Postsecondary Education at SDSU.
Higher education scholars agree, adding that creating safe spaces in classrooms requires cooperative effort from professors working with their students, staying flexible, and addressing the lack of diversity in curriculum. To create supportive environments for all learners, professors should adopt the adage that has guided healthcare workers for centuries: first, do no harm.
"Academic freedom means you can teach and write about the issues important to you in the matter you see fitting, but there's a limit. No professor would be allowed to conduct experiments on people that we know would be harmful physically," said Harris. "When we think about what these students experienced, there's racial harm and trauma that comes with that. By allowing him to [teach] it this way, to exercise academic freedom in this way, we'll expose students to harm and trauma in the name of academic freedom."
Dr. Raechele Pope, senior associate dean and an associate professor at the Graduate School of Education at the University at Buffalo agrees with Harris.
"Academic freedom is not a license to do harm and to inflict pain on students, she said, adding that not all free speech is protected.
"Just because we can say something doesn't mean we should," said Pope. "There needs to be community standards and expectations and deep conversations that are institution specific about what the communities of scholars and students seek in creating an inclusive and equitable environment."
At the University of Michigan, Dr. Charles H.F. Davis III is an assistant professor in the Center for the Study of Higher and Postsecondary Education and teaches on issues of race and racism. He often discusses tense, heavy topics with his students, and he'll be the first to admit he sometimes makes mistakes. But before these conversations start, Davis said that he carefully works with his students to build and develop guide rails to ensure the nature of the discussion is directed. He lets his students know, for example, when the class will be discussing sexual violence, and allows those students who may have survived sexual trauma to discretely self-select out if they feel unable to participate.
"Often, with faculty, we haven't done preparation necessary to have the gravity needed for these conversations. Not all faculty have been trained or are well-prepared to do that," said Davis. "So, if this situation [in Corlett's classroom] was supposed to be so routine, how did it devolve into this?"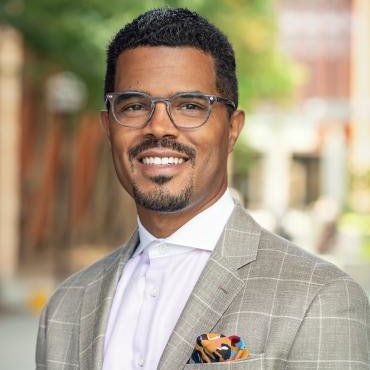 A lack of investment in faculty training and a "banking" pedagogy—one where students listen as their professors "pour information into them"—play big roles in allowing these kinds of moments to happen, not just at SDSU but across the U.S., said Davis.
"Classes are things we cocreate as a community of teachers and learners. I have a different group of students every semester, so it looks different every semester," said Davis. "You have to be accountable for everything that takes place."
Harris took to Twitter after Corlett was removed from his courses, praising the decision SDSU made, calling Corlett's actions unprofessional, and noting that freedom of speech does not mean freedom from consequences. By removing Corlett, Harris said he felt like the institution was living up to its credo of racial equity and justice.
"We have a ten-point plan around creating a safe and welcoming campus climate. [Corlett's] action was directly contradictory to the values SDSU has been espousing for the last couple of years," said Harris. "If you say you're about racial equity, creating safe, inclusive, welcoming environments, you have to respond to these situations with these values in mind."
Liann Herder can be reached at lherder@diverseeducation.com.