Three organizations have sent a letter to Texas Wesleyan University (TWU), urging the school to reschedule "Down in Mississippi," a play the school's theatre department recently canceled due to language concerns and complaints.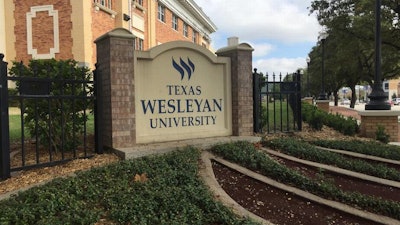 The letter's three co-signatories are the National Coalition Against Censorship (NCAC), the Dramatists Legal Defense Fund, and PEN America.
The play, by Carlyle Brown, is about students who traveled to Mississippi in 1964 to register Black citizens to vote.
"In order to accurately reflect that period of our history, the script employs racial slurs to underscore the dehumanizing treatment of Black Americans," the letter wrote. "It is troubling and deeply ironic that this play—depicting an important initiative of the civil rights movement, written by an important Black playwright—is facing cancellation for its use of a racial slur. To pull the entire production because some students find it offensive ignores the rights of other students and members of the community who want to see it. There is no reasonable manner—constitutionally or otherwise—to protect one from experiencing offense. To attempt this would result in the censorship of countless plays, novels, films, and artworks, yielding a sanitized presentation of history and severely restrictive culture."
In addition to rescheduling the play, the groups asked that TWU give contextualization for its students through educational materials, such as companion programs or workshops.
"Colleges and universities are places where difficult issues should be examined and thoughtfully discussed," the letter wrote. "However, during a university-organized listening session, some of the grievances expressed had nothing to do with the play but reflected unhappiness with the progress of the university's DEI initiatives. While this may be a legitimate issue, it should have had no bearing on the question of producing the play. As a result, an opportunity was lost to fully engage on the message of the play and the danger of its suppression. There was no effort to provide context, whether by creating more occasions for Mr. Brown to speak with students, instituting a short companion lecture, or creating other educational opportunities.