The National Black Food & Justice Alliance (NBFJA) and Florida A&M University (FAMU) are launching a center to address the lack of and support Black farmers.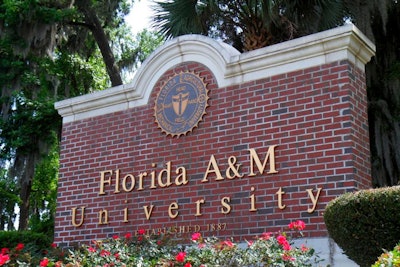 The Lola Hampton-Frank Pinder Center for Agroecology – named after local land stewards and sustainable agriculture advocates, Lola Hampton and Frank Pinder – seeks to be an agroecological hub to expand practices, create solutions, and give support to land grant institutions and future generations of farmers, so that they may maintain the food system and climate resilience.
"The dwindling number of Black farmers has long been a major cause of concern. I am delighted that Florida A&M University will host the Lola Hampton-Frank Pinder Center for Agroecology," said FAMU President Dr. Larry Robinson. "This initiative, named for two members of our community who have been devoted to this issue, will go a long way toward providing the training for the next generation of farmers. This Center is uniquely tied to FAMU's core original mission as a Land Grant institution." 
The center – led by professors Dr. Kwasi Densu and Dr. Jennifer Taylor – is housed in the College of Agriculture and Food Sciences and the College of Social Sciences, Arts, and Humanities.
"The Lola Hampton-Frank Pinder Center for Agroecology presents such an excellent opportunity to engage our underserved Black farming communities in order to strengthen capacity - to build healthy farm environments, healthy food and healthy food sovereignty systems, and healthy communities. At the same time, this center will engage our students in hands-on learning about organic farming systems, the benefits of organic agriculture and careers in agroecology and integrated areas," Taylor said. 
The center will also seek to develop local maps for food infrastructure and preserve food cultures and foodways of Black, indigenous, and other marginalized farmers.
Celebrations of the center's launch will begin this weekend.