The Association for the Study of African American Life and History (ASALH) will host a series of events as part of its Third Annual Black History Month Festival this year.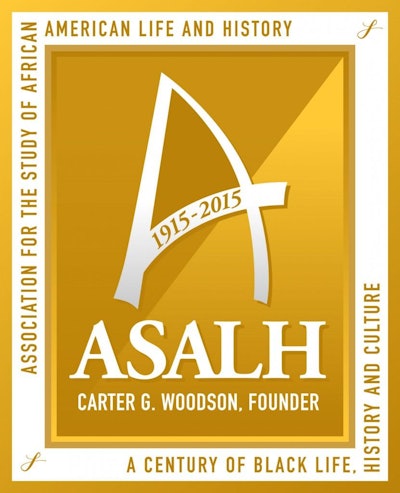 The theme for this year is Black resistance.
"Black Resistance has taken many forms throughout history. As the late Congressman John Lewis advised, 'Never, ever be afraid to make some noise and get in good trouble, necessary trouble,'" said ASALH officials.
Throughout February, events will take place both in-person in Washington D.C. and virtually on the association's YouTube channel. The festival will discuss "Black Resistance" in a variety of matters, such as the arts, public history, African American music, the Black press, and the Black church.
On Feb. 1, there will be a discussion on aspects of Black resistance with Drs. Martha Biondi and Keeanga-Yamahtta Taylor and Dr. Charisse Burden-Stelly of Wayne State University.
Then on Feb. 7, there will be a panel highlighting some contributors to the book, Black Lives Matter & Music: Protest, Intervention, Reflection, who will lead a discussion on the power of Black music in the struggle for freedom and liberation. This event will have former ASALH President Dr. John Fleming and Dr. Portia Maultsby, an ethnomusicologist of Indiana University, take part.
Feb. 22 will feature a virtual marquee event with a discussion with Dr. Lonnie G. Bunch, III, 14th Secretary of the Smithsonian Institution, and Dr. Gloria Browne-Marshall, author of She Took Justice: The Black Woman, Law, and Power – 1619 to 1969.
A panel on Feb. 23 will focus on "soldiers without swords"—the Black Press—who used journalism to oppose racial oppression. Media outlets such as The Washington Informer, The AFRO, AllAfrica.com, and The Amsterdam News will participate in a discussion on the role that the Black press has played in Black Resistance.
The festival will close out with an in-person matinee featuring the new play "Campaign 72," on Feb. 25, at the Town Hall Education Arts Recreation Campus (THEARC), followed by a post-show panel discussion. The play is based on the life of Shirley Chisholm, who became the first Black woman to run a major campaign for president in 1972.
Virtual events will include panels, discussions, author book talks, a workshop, and announcement of the winner of the 2023 ASALH Annual Book Prize. And the Carter G. Woodson House will celebrate its public reopening this month as well.