Pomona College will be preserving the archival collection of alumna and civil rights leader Myrlie Evers-Williams. The collection will be handled by The Claremont Colleges Library.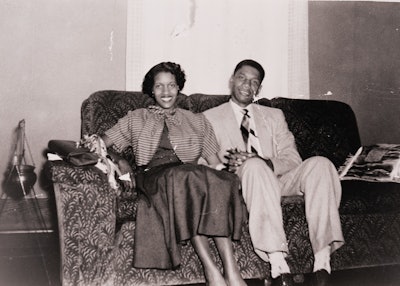 "I don't want to get too emotional," said Evers-Williams, who graduated with a sociology degree in 1968. "But it was Pomona College, it was the teachers here who helped me move ahead and come out of this feeling of drowning … And it was my being here at Pomona with the instructors here and the other people who did not smother me. They gave me space. But they surrounded me by love, understanding and saying, 'Yes, you can.'"
After Evers-Williams's husband, NAACP official Medgar Evers, was killed in Mississippi by a white supremacist in 1963, the widow moved to Claremont, California, and enrolled at Pomona. She went on to run for Congress; help launch the National Women's Political Caucus; hold civic roles in Los Angeles; win the conviction of her husband's killer; be elected chair of the NAACP in 1995; become the first woman and first layperson to give the invocation at a presidential inauguration in 2012.
Now to her alma mater, Evers-Williams – she is nearing age 90 – has donated her collection, which contains items that offer insight into the Civil Rights Era, such as photos with U.S. presidents, campaign materials, and congressional transcripts.
"Mrs. Evers-Williams has led in so many ways through her persistence, faith and unshakeable commitment to the cause," said Pomona President Dr. G. Gabrielle Starr. "The College will tend to this collection to educate and encourage others to push forward on the path she did so much to create. We are honored to be entrusted with her extraordinary legacy of brilliance, strength and — yes — love."
Pomona plans on eventually making the collection available for public access.
"I'm thankful for my life, including all of the hardships," said Evers-Williams, who turns 90 in March. "I have learned so much. I have learned tolerance. I have learned love, genuine love of people. I have learned how to get knocked down and get back up without blaming anyone."