Wes Moore, Maryland's first Black governor, will be the keynote speaker at Morehouse College's 139th commencement.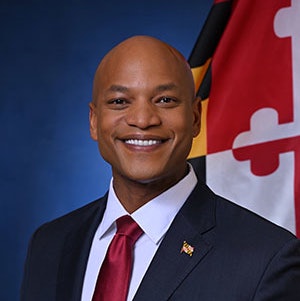 The event will take place 9 a.m. May 21, on the College's Century Campus, and Moore will also be given an honorary doctorate.
Dr. Roderic Ivan Pettigrew, CEO of EnHealth, and the late William "Bill" Russell, NBA All-Star and activist, will also be awarded honorary doctorates. And retiring Morehouse trustee John L. Thornton, former co-president of Goldman Sachs, will be given the Presidential Award of Distinction.
Moore is also the third Black governor in the U.S.'s history, an Army veteran, a bestselling author, a Rhodes Scholar, and former CEO of the Robin Hood Foundation.
He has devoted his work to a basic principle: "No matter your start in life, you deserve an equal opportunity to succeed – a job you can raise a family on, a future you can look forward to."
Morehouse's traditional baccalaureate service will take place 3 p.m. May 20, with Rev. Michael A. Walrond Jr., senior pastor of First Corinthian Baptist Church (FCBC) of Harlem, as the speaker.