Virginia Western Community College's campus in Roanoke has been proposed as the location for a new state historic marker about ties between desegregation and the creation of the state's community college system, The Roanoke Times reported.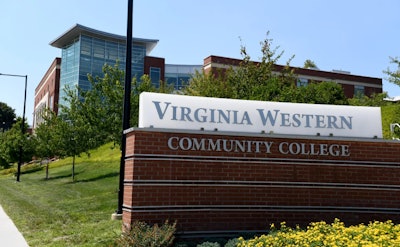 The new Colonial Avenue roadside marker – one of five recently approved by the state Department of Historic Resources – will commemorate efforts to address the Jim Crow era of racially segregated facilities and limited education access for Virginia's Black citizens.
"From 1956 to 1959 Virginia mandated Massive Resistance against the U.S. Supreme Court's Brown decision desegregating public education. In 1958, business leaders from around the state created the Virginia Industrialization Group to oppose Massive Resistance and reverse the damage it had done to education and the economy," the marker will read. "Their efforts helped establish a system of technical colleges in 1964 that evolved into the Virginia Community College System in 1966. Roanoke Technical Institute, a branch of Virginia Tech, was combined with the University of Virginia's Roanoke Center to form what became Virginia Western Community College. This was the first community college to open under the new system."
There are more than 2,600 state markers in Virginia. The state's historical highway marker program – started in 1927 – is considered the U.S.'s oldest such program.