Northwestern University's African American studies department will be renamed the Department of Black Studies. The change will become official in the next few months, pending final trustee approval.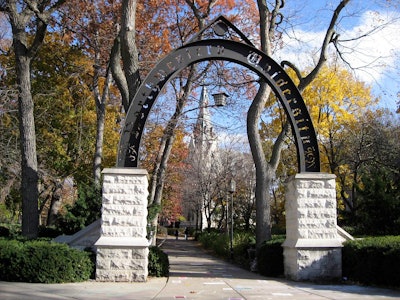 The department – housed in the Weinberg College of Arts and Sciences – is making the change to better reflect the range of its scholarship and teaching, according to the formal name change proposal. "African American studies" is often interpreted as being U.S.-specific.
"We have deliberated about changing our name for over a decade, but it was preparing for our 50th anniversary that made it clear that the time was now," said Dr. Mary Pattillo, department chair and the Harold Washington Professor of Sociology and African American Studies. "Our work is expansive, beyond national or regional boundaries, and the word 'Black' is what captures that reach."
According to faculty, the term "Black Studies" was used in the original petition filed by Northwestern students who occupied the bursar's office in 1968 during a protest that resulted in the department's creation.
A symposium celebrating the change, "Black to Front," will take place at noon on May 19 at Northwestern's Block Museum of Art, featuring student poetry and music; panels; and invited keynote speakers historian Davarian Baldwin and writer Zeba Blay.