The Reverend Dr. Frederick Douglass Haynes, III, has been named the next president and CEO of social justice organization Rainbow PUSH Coalition. The coalition's founder, Rev. Jesse L. Jackson, announced his retirement over the weekend.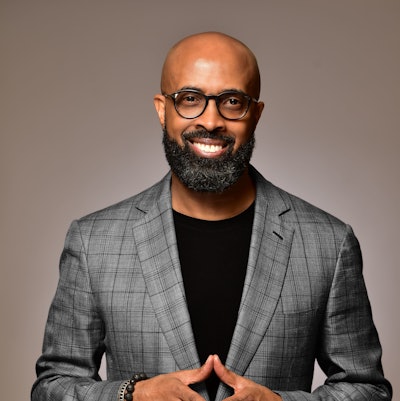 "Rev. Jesse Jackson has made the world a better place, breaking down barriers, opening previously locked doors of opportunity, fighting for justice and refusing to take "no" for an answer on behalf of those who have no voice," said Haynes. "Rainbow PUSH has been the organizational vehicle that he has driven in the movement for justice.
"Sadly, justice and human rights are under attack in the nation and around the world. The work of Rainbow PUSH is as necessary as ever and I am committed to standing on the shoulders of Rev. Jackson and continuing the fight for freedom, peace, equity, justice and human rights."
A social justice pastor and civil rights leader, Haynes is currently the senior pastor at Dallas megachurch Friendship-West Baptist Church. He is also board co-chairman for the Samuel DeWitt Proctor Conference; board member for Conference of National Black Churches; and trustee for Paul Quinn College.
Haynes has been highly commended for his work, having been given accolades such as being on Ebony Magazine's 2012 Power 100 list of most influential African Americans; being inducted into the National Black College Alumni Hall of Fame; being inducted into the International Civil Rights Walk of Fame; receiving the April 4th Foundation's 2020 I am a Man Award; and receiving the 2022 Joseph R. Biden Jr. Presidential Lifetime Achievement Leadership Award in Community Service.
Haynes holds a B.A. in religion and English; a Master of Divinity degree from Southwestern Baptist Theological Seminary; and a Doctorate in Ministry from the Graduate Theological Foundation.