The College Board rejected claims that parts of the state's new, embattled history standards align with an AP African American Studies course the state banned earlier this year, USA Today reported.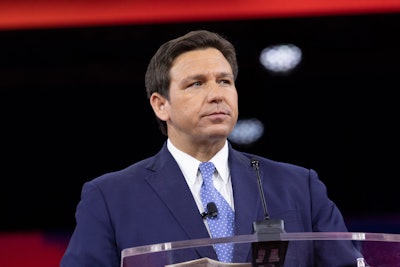 Last week, Florida's new Board of Education-approved African American history standards came under fire for including language about how "slaves developed skills" that could be used for "personal benefit."
In response, Florida officials, including Gov. Ron DeSantis, have argued that the College Board used similar language in its course framework, igniting a back-and-forth with the testing company.
College Board denied this course language claim, stating that although the course "includes a discussion about the skills enslaved people brought with them that enslavers exploited as well as other skills developed in America that were valuable to their enslavers," it does not put slavery in a positive light.
"We resolutely disagree with the notion that enslavement was in any way a beneficial, productive, or useful experience for African Americans," the College Board said in a statement. "Unequivocally, slavery was an atrocity that cannot be justified by examples of African Americans' agency and resistance during their enslavement."
However, DeSantis' press secretary Jeremy Redfern posted online Thursday a portion of the College Board's curriculum about trades enslaved people learned. An AP course learning objective states that "enslaved people learned specialized trades" and "once free, African Americans used these skills to provide for themselves and others."
"College Board is free to deny all they want," Redfern said. "Regardless, the learning objective I described in the tweet is undeniable...Also, I never claimed that the entire curriculum was similar. I stated that the above-cited learning objective is the same."