Grinnell College is launching a Department of African Diaspora Studies.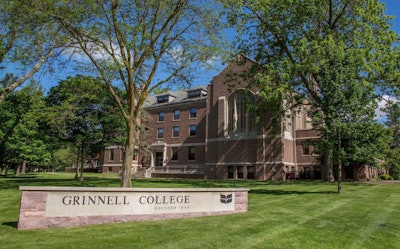 "Part of Grinnell College's mission is to help create citizens that go out to do wonderful things in terms of social justice and community," said Dr. Stephanie Jones, an associate professor at Grinnell. "I think we're living in a time right now of grave misinformation, of suppression of history, and of rolling back of civil and human rights, and we need to know how we got here."
She said that the area of African diaspora studies offers an excellent lens through which to explore these issues.
The department will be led by a senior-level endowed chair who will design the curriculum and major. Coursework will center on Black intellectual and cultural activity. There are also plans for two additional tenure-track faculty lines, said Dr. Beronda Montgomery, Grinnell dean and vice president of academic affairs.
"I think it's more important to look at it as a framework for working toward anti-racism," said Dr. Makeba Lavan, an assistant professor. "Black studies is not just about the past or history — it also provides us with so many paths forward toward more equitable community building."
In the past, the school has offered Black studies on a cyclical basis and an Africana studies interdisciplinary concentration.