Clarence Avant, who was widely known as 'the Black Godfather' of the entertainment industry, died on Monday. He was 92.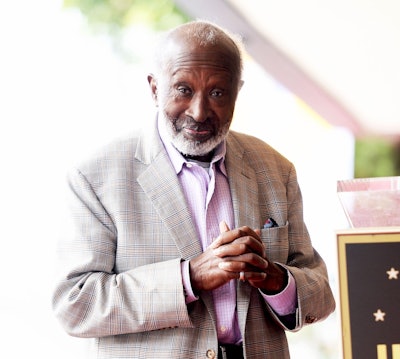 "Through his revolutionary business leadership, Clarence became affectionately known as "the Black Godfather" in the worlds of music, entertainment, politics, and sports," read a statement released by his family. "Clarence leaves behind a loving family and a sea of friends and associates that have changed the world and will continue to change the world for generations to come. The joy of his legacy eases the sorrow of our loss."
Born in South Carolina in 1931 before moving to New Jersey, Avant went on to found Sussex Records and served as a manager and promoter for many artists including Michael Jackson.
In 2021, Avant's wife of 54 years, Jacqueline Avant, was shot and killed in their LA home by an intruder.
"Clarence Avant was a revolutionary. When people in the entertainment world were delegated to a near master/slave relationship, he broke through the wall of exploitation and made us respected businesspeople," said civil rights leader, the Reverend Al Sharpton. "I can't count the enormous amount of situations that he negotiated. I can't count the moves he made happen that I was personally involved in. He was indeed the Black Godfather!"