The Association for the Study of African American Life and History (ASALH) will host its 108th annual meeting in Jacksonville, Florida, from Sep. 19-24.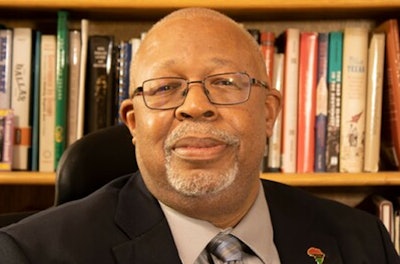 The convening – it will take place with both in-person and virtual offerings – will revolve around the theme of "Black Resistance," and feature programming supporting the topic, such as tours, workshops, a film festival, and an author's book signing series.
"African Americans have resisted historic and ongoing oppression, in all forms, especially the racial terrorism of lynching, racial pogroms, and police killings since our arrival upon these shores," an ASALH press release stated. "These efforts have been to advocate for a dignified self-determined life in a just democratic society in the United States and beyond the United States' political jurisdiction."
In honor of the legacy and work of ASALH founder Dr. Carter G. Woodson, the organization will sponsor a meeting at Jacksonville's Bethel Church about Black history. Guest speakers for the event include ASALH President Dr. Marvin Dulaney; the Rev. Kim McKissick; and Cliff Albright of Black Voters Matter.
"We are actively attacking the leadership stance of the DeSantis administration and legislative bills restricting the teaching of Black History which Dr. Carter G. Woodson gave his life's work with the founding of ASALH," said Dulaney.
The five days will feature discussions on a variety of topics including the National Underground Railroad Network to Freedom Program; Black resistance in schools and education; civil rights activist A. Phillip Randolph; resistance by Black women; and the history of the Black national anthem, "Lift Every Voice and Sing."
"Florida is ground zero to roll back the gains of the 1960s as a model for other states to follow," Dulaney said. "Radical changes and extremism are happening more and more each day. People of African descent across the globe have been relentless in standing for liberation and against racism in the struggle for an inclusive democracy, freedom, and equity in order to not be left behind resulting from white supremacist ideology. This is a battle which all concerned persons and groups must go to the front lines to defend the value of Black History, Black Studies, and educators for generations to come in the fight for justice, equality, and equity."