Rev. Dr. Calvin O. Butts III, who served as senior pastor of the Abyssinian Baptist Church and was one of New York City's most influential religious and community leaders, died Friday at 73. Butts was also the former president of the State University of New York (SUNY) College at Old Westbury from 1999 until his retirement in 2020.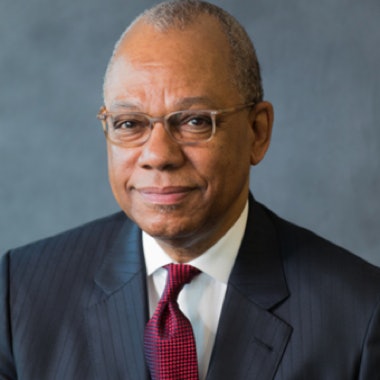 "I had the pleasure of engaging with Dr. Butts a few times since my arrival on campus," said Timothy E. Sams, who succeeded Butts when he assumed the presidency of SUNY Old Westbury in January 2021. "I was, and always will remain, impressed not only by his love for this institution and its people, but for his belief in the powerful role SUNY Old Westbury must play in providing access to a high-quality education and for its historic commitment to social justice."
During his time at SUNY Old Westbury, Butts presided over a period of tremendous success and growth, highlighted by the introduction of the highest admissions standards on record for the College, enrollment growth of more than 1,800 students (more than 56 percent) and the introduction in 2004 of graduate instruction at the College, which now boasts more than 300 students studying in 19 master's degree programs.
Under his leadership, Old Westbury received significant national and international recognition, including Presidential honors for nine consecutive years for its academically-embedded civic engagement program for first-time-to-college students.
But it was his role as community leader and pastor of the Abyssinian Baptist Church--where other legends like Dr. Samuel Proctor and Adam Clayton Powell served as pastors--that Butts gained widespread recognition for his work on housing and civil rights.