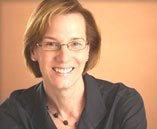 A Hispanic graduate of New York College of Podiatric Medicine who sued his alma mater has presented no direct or indirect evidence of national origin discrimination, a federal judge has ruled.
The decision dismissed a Title VI suit seeking $10 million in damages and retroactive enrollment in a residency program.
Dr. Hernan Melgarejo failed part II of the American Podiatric Medical Licensing Exam eight times and blamed discrimination for his inability "to secure a residency or obtain a permanent podiatrist position," according to the court.
His suit accused the college and two faculty members of failing to adequately prepare him for the exam because he is Hispanic and alleged that the college "forced out" minority students but not White Jewish students.
He passed only part I of the licensing exam. He also failed his senior surgery exam but the college allowed him to retake it and he eventually passed the course with a grade of a C. As a result, he graduated late.
Melgarejo, who represented himself in the litigation, also complained that a faculty member refused to provide a previously promised reference because of his inadequate clinical abilities. He was the only member of his graduating class unable to find a residency.
He "contends that as a result of the discrimination he suffered, he has been unable to secure a residency or obtain a permanent podiatrist position," U.S. District Judge Katherine Forrest said in her decision.
Melgarejo "indisputably had a number of difficulties with regard to his education. He received poor grades, was put on academic probation and allegedly encountered public displays of disapproval," Forrest said.
Even so, she found "no evidence providing the slightest support for an inference that the college discriminated based on his national origin or that he was treated differently from his non-Hispanic peers."
While he alleged that a White student received preferential treatment in an oral exam, she noted he also twice failed the written part of the test. The decision noted that the college gave Melgarejo a "great deal of individualized support and attention."
Beyond that, the judge cited statistical evidence that non-Whites "fared no worse than White students with respect to attrition, graduation and post-graduate employment rates. Of those who matriculated but did not graduate, 26.5 percent of White students failed to complete the program, 20 percent of Hispanic students failed to complete the program and 50 percent of other non-White or foreign students failed to complete the program."
She said, "These statistics — while not perfect because there were only five Hispanic individuals who started in the Class of 2010, thus distorting the percentages ― suggest that individuals of Hispanic origin fared no worse, statistically speaking, than their classmates."
The decision pointed out that the college does not write or grade the national licensing exam.
Disability suit goes forward
Caitlin Sjöstrand is an Ohio State University alum who finished her bachelor's degree magna cum laude with a 3.87 GPA and tied first place in the pool of applicants for OSU's highly competitive doctoral program in school psychology.
She also has Crohn's disease.
And she was the only one of seven applicants interviewed who was rejected by the program.
In an email, the program head listed five reasons for her rejection, although OSU's official explanation gave only one: "The committee felt your interests and motivation were a better match for counseling rather than school psychology."
Sjöstrand sued OSU under the Americans with Disabilities Act and the Rehabilitation Act, the university denied any discrimination and a lower-court judge dismissed the case.
But now the 6th Circuit U.S. Court of Appeals has voted 2-1 to reinstate the suit, finding enough evidence of disability discrimination for it to proceed to a jury trial.
In a majority decision by Judge Raymond Kethledge, the court cited her testimony that two faculty members who conducted the interview had focused more on her Crohn's disease than anything else and never mentioned any of the putative reasons for the rejection.
Kethledge also emphasized her high GPA, the fact that her GRE scores exceeded the program's minimum requirement and the fact that OSU accepted an applicant with a GRE below the minimum whose application had "numerous rather obvious typographical errors."
The dissenter, Judge Martha Daughtrey, found "no basis on which to dispute the university's legitimate reasons for denying Sjostrand's application."