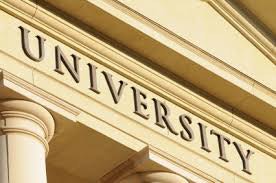 With a history of bad credit and more than $1,000 in mounting debt, Carolyn Saunders has been worrying that she might be deemed ineligible to take out a loan to help her 17-year-old son, Dwayne, when he starts college next fall.
"I messed up my credit real bad when I was younger, and I've had a whole lot of problems ever since," said Saunders, 44, who works as an administrative assistant in Baltimore. "I don't want my bad decisions to hurt my son who wants to go to college."
New federal guidelines announced by the U.S. Department of Education last week will now make it easier for Saunders and others like her to borrow money, even if they have up to $2,085 in collections or have debts that have been written off by creditors. In addition, bad credit histories will be examined over a two instead of five-year period.
DOE officials say that it's an effort aimed at making college affordable for all. But it's also an attempt to appease college presidents who expressed outrage over the Obama administration's decision to change the eligibility requirements for the federal Direct PLUS loan program.
Last September, Secretary of Education Arne Duncan formally apologized to HBCU presidents for the debacle, which caused thousands of their students to drop out of college after they were denied loans. Representatives from HBCUs were part of a committee that presented Duncan with the new set of recommendations.
"The Obama Administration is committed to keeping college accessible and affordable and helping families make thoughtful and informed choices to fund a higher education in today's economy," said Duncan. "These changes allow us to continue to be good stewards of taxpayer dollars and open the doors of college to ensure all students have the opportunity to walk through."
Duncan said other proposed changes to the federal loan guidelines will include:
· Clearly stating the adverse credit history eligibility standards for potential borrowers.
· Defining terms such as "charged off" and "in collection" to more accurately determine if an applicant has an adverse credit history.
· Allowing denied PLUS loan applicants the opportunity to provide documentation that can be used for the Department's reconsideration and require PLUS loan counseling for applicants who are granted loans under extenuating circumstances prior to loan disbursement.
Dr. Norman C. Francis, president of Xavier University in New Orleans, said that he was pleased with the outcome that was based around shared compromise.
"All of the HBCUs took a hit over the Parent PLUS loan but certainly the private ones," said Francis, who suspects that about 100 Xavier students dropped out after they were denied loans. "It was a big blow. There's no question about it."
Experts said that the 2011 change negatively impacted more than 28,000 HBCU students—forcing many to withdraw from college—reducing graduation rates significantly and lowering tuition revenue for colleges nationwide.
Johnny Taylor, chief executive officer and president of the Thurgood Marshall Fund, whose mission is to provide financial assistance and increase retention for students attending public HBCUs, said that the federal changes are not enough.
"This proposed reform, with a 2015 effective date, doesn't help the students forced to withdraw two years ago; neither does it do anything to help those hoping to begin their college career starting later this month," said Taylor. "The Education Department repeatedly ignored proposals from higher education leaders that would've substantially mitigated the damage done to children from lower and middle-income families devastated by the Great Recession."
Jamal Watson can be reached at jwatson1@diverseeducation.com. You can follow him on twitter @jamalericwatson