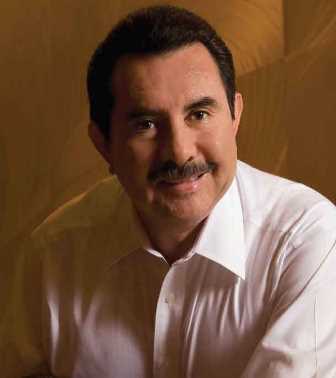 CHICAGO — Dr. Antonio R. Flores, president and CEO of the Hispanic Association of Colleges and Universities, did not have to dig deeply to find compelling evidence that plenty of work remains for his organization to do to ensure that his constituents are well represented in higher education and the world at large.
Two screens in the ballroom Saturday displayed the cover of the latest edition of Time magazine that featured a headline of "The United States of Texas" and a map to promote an article inside about the state's impact and influence on national issues.
Flores said that despite the fact that 40 percent of the state's population is Latino, the six-page "article basically does not mention once — not even one word — about the tremendous contributions and the presence of the Latino community."
He said that the failure to acknowledge "the huge Latino elephant in the Texas living room is totally unacceptable for us, and we will correct it." For the record, the national headquarters for Flores' organization is deep in the heart of Texas in San Antonio.
Flores went on to highlight the successes and challenges ahead for HACU in kicking off its 27th annual national conference, which continues through today. Among the successes:
· Federal funding for Hispanic-Serving Institutions has grown from $12 million in 1995 to nearly $250 million in 2013;
· HACU, the only national educational association that represents HSIs, counts more than 400 colleges and universities among its members;
· Projections indicate that in the period between 2010 to 2020, Latinos will represent 74 percent of new labor force growth;
· HACU has placed more than 10,000 interns in paid positions with federal agencies and corporations.
However, Flores stressed that the gap between Latino representation in the civilian labor force and the federal labor force continues to widen despite having built the personnel pipelines and talent pools.
"We cannot simply accept excuses from any federal agency or the federal administration, in general, indefinitely," said Flores, who added that HACU has to demand accountability across the board going forward. "They need to do what is right."
Among the other challenges addressed at the conference were the underrepresentation of Hispanics in science, technology, engineering and mathematics (STEM) fields; immigration reform, specifically advocating passage of the DREAM Act; and further revision of the rating of colleges and universities.
Still, the growth and reach of HACU is, undoubtedly, a source of pride. Its member institutions are home to more than two-thirds of all Hispanic college students in the United States. Approximately 400 of the 1500 conference attendees are students and the organization's membership spans 35 states and the District of Columbia and Puerto Rico, as well as 10 foreign countries.
First-time conference attendee Max Bonilla of Francisco de Vitoria University in Madrid is on a scouting mission. In his role as the school's relationship developer, he's seeking potential partners for his school to place students for study in the United States.
"Our students are often required to go abroad to be able to graduate," said Bonilla. "For us, it is important to find good partners to whom we can send students. My interest in being here is to be able to find that because they are Hispanic-Serving Institutions [and] will understand the needs of our Spanish students going to their campuses and be able to work with them and help make them feel comfortable in integrating well into an American experience that is still very American."
It would appear Bonilla has come to the right place.